Psychoanalytic Technique and Theory: Taking the Transference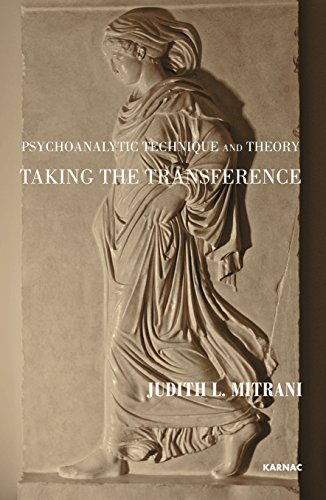 Book Details
Publisher : Routledge
Published : September 2014
Cover : Paperback
Pages : 240
Category :
Psychoanalysis
Catalogue No : 35518
ISBN 13 : 9781782201625
ISBN 10 : 1782201629
Also by Judith L. Mitrani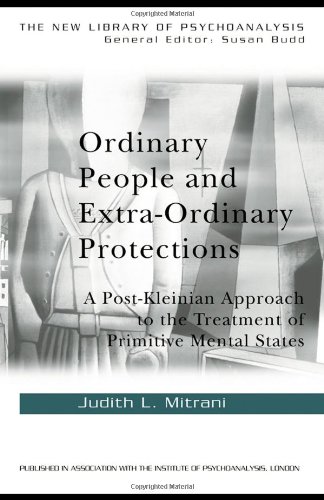 This volume consists of a series of essays inspired by Freud's paper on Jensen's novel Gradiva - "she who steps along." In the story a young archaeologist, Norbert Hanold, suffers from delusions but is able to unravel the mysteries of his emotional life and mind with the aid of a woman who does not challenge these delusions, but rather "steps along" with Hanold, gradually helping him to disentangle truth from fantasy, through what Freud called "cure by love". Gradiva, originally felt to be the source of Hanold's malady, eventually becomes the agent of its resolution and of his return to health.
This extraordinary tale formed the basis for Judith Mitrani's concept of "taking the transference". Through clinical vignettes, various aspects of psychoanalytic technique - useful from the first encounter between patient and analyst and throughout the process of the development of mind to termination - are illustrated in detail. These chapters are rooted in, explicate and expand upon the theoretical tenets of Freud, Klein, Bion and Tustin, and focus on the act of observing and "taking the transference", particularly at the infantile level.
Salient topics include the importance of listening in the beginning of analysis with those who know little about analysis as well as with those who "know all" about it; technical implications derived from works by Klein, Bion and Tustin; analytic encounters with adults and adolescents, a psychoanalytic take on a contemporary film, and some ways in which psychoanalysis may lend further meaning to neuro-scientific studies on autism.
Reviews and Endorsements
'Dr Mitrani continues her contributions as a passionate and enriching source advancing the progress of psychoanalysis. Her profound and movingly written clinical reports enlarge appreciation of developmental depths, ever rooting analytic theory in clinical experience. Extending the thinking of earlier pioneers such as Klein, Bion, Bick, and Tustin, she shows how experience of patients with elemental difficulties advances understanding of very early conflictual issues and of clinical technique in a way that applies to all psychoanalytic patients. And she does it all in writing that is a delight to read.'
— Warren S. Poland, M.D., recipient of the Sigourney Award, and author of Melting the Darkness

'Dr Mitrani's book provides that rare opportunity to listen in on psychoanalytic thinking and practice at its most exquisitely sensitive to the inner life of both patient and analyst as they attempt to talk with one another about the most fundamental truths of the patient's experience. The book builds upon the work of Freud, Klein, Bion, and Tustin, but goes well beyond that body of work to offer a conception of analytic theory and technique that is uniquely Mitrani's. It is a pleasure to learn from this very fine teacher.'
— Thomas H. Ogden, psychoanalyst, and author of This Art of Psychoanalysis and Projective Identification and Psychotherapeutic Technique
About the Author(s)
Dr Judith Mitrani trained as a clinical psychologist and a psychoanalyst in Los Angeles. In her private practice, she specializes in both the treatment and supervision of psychoanalysis and psychoanalytic psychotherapy with adults and children.
You may also like