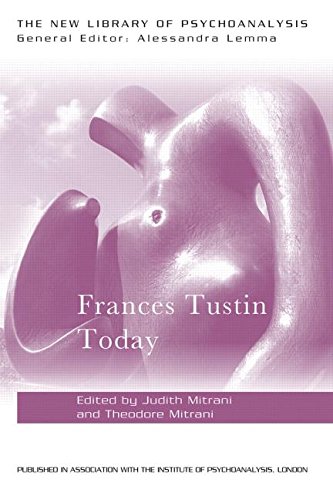 Book Details
Publisher : Routledge
Published : 2015
Cover : Paperback
Pages : 296
Category :
Psychoanalysis
Category 2 :
Autism and Aspergers
Catalogue No : 37184
ISBN 13 : 9781138820456
ISBN 10 : 1138820458
Also by Judith L. Mitrani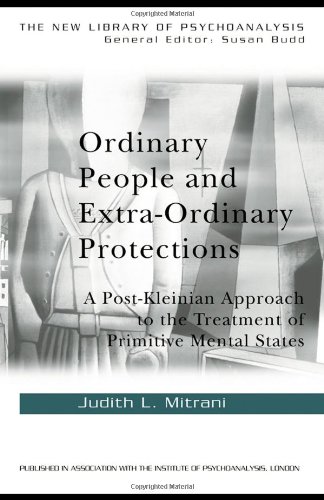 Frances Tustin Today explores some of the ways and means by which Tustin's work has enabled psychoanalytic clinicians to enter into the elemental domain of sensation: what Bion called the 'proto-mental' area of the psyche-soma. Through detailed clinical contributions of several of her exponents worldwide, this book demonstrates how her ideas - rooted in decades of work with children on the autistic spectrum - have influenced and are being expanded, extended and applied to the treatment of ordinary patients from early childhood through adulthood.
The contributors to this volume represent a selection of the contemporary thinking that organically grew out of Tustin's discoveries, and show that Tustin's model has added new dimensions to the fields of infant observation, family therapy and neuro-psychology. Each chapter is augmented by demonstrable clinical experience. Frances Tustin Today is a valuable resource for psychoanalysts, psychotherapists, educators and parents who are interested in learning more about this uniquely independent clinical observer's findings and their impact upon the treatment of autistic states in children, adolescents and adults by contemporary workers in the field of mental health.
About the Editor(s)
Dr Judith Mitrani trained as a clinical psychologist and a psychoanalyst in Los Angeles. In her private practice, she specializes in both the treatment and supervision of psychoanalysis and psychoanalytic psychotherapy with adults and children.
More titles by Judith L. Mitrani
Theodore Mitrani is a Fellow of The International Psychoanalytical Association, Training and Supervising Psychoanalyst at The Psychoanalytic Center of California in Los Angeles.He is a founding member of the Board of Trustees of The Frances Tustin Memorial Trust, and an author, editor, translator and teacher in the private practice of psychoanalysis and psychoanalytic therapy with adults and children in Los Angeles, California.
You may also like