Psychoanalytic Studies on Dysphoria: The False Accord in the Divine Symphony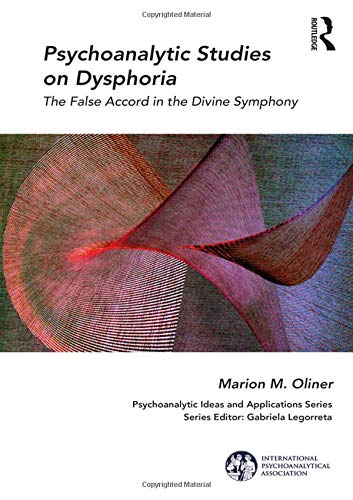 Book Details
Publisher : Routledge
Published : December 2018
Cover : Paperback
Category :
Psychoanalysis
Catalogue No : 40583
ISBN 13 : 9781138360280
ISBN 10 : 1138360287
Also by Marion Michel Oliner
Psychoanalytic Studies on Dysphoria: The False Accord in the Divine Symphony depicts the profound dysphoria afflicting certain individuals, and includes the author's own personal experience of this as a German Jewish child during the Holocaust. Marion M. Oliner explores the impact of catastrophic events on the lives of individuals and their descendants from a broadly psychoanalytic perspective. The book focuses on the interplay between the experience and the unconscious meaning attributed to the trauma, and the ways in which patients may feel guilt, and blame themselves for the events and effects of their trauma.
Drawing on the work of Freud and Winnicott, and with emphasis on the traumas suffered during the Second World War, Oliner offers new ways of understanding how resistant to treatment such traumas can be, and how the analyst can understand the experiences. The chapters span the evolution undergone in the nearly four decades of practice by the author. The book references a range of works including some taken from the German and French psychoanalytic literature, some never published in English. Taken together they aim at keeping the vitality of psychoanalysis without idealization, while discarding concepts whose essence is static, and therefore unhelpful.
Psychoanalytic Studies on Dysphoria will appeal to psychoanalysts as well as other mental health professionals working with self-defeating behavior as a result of trauma.
About the Author(s)
Marion M. Oliner has been active in private practice, teaching, supervising, as a speaker, and as a member of many committees, as well as in the governance of the New York Freudian Society, which accepted her to membership in 1970. Lately, she chaired the Ethics Committee and developed a course that has been widely adopted as a required course for licensing. She is a member of the International Psychoanalytic Association and on the faculty of the New York Freudian Society, the National Psychological Association for Psychoanalysis, and the Metropolitan Institute for Psychoanalytic Psychotherapy.
You may also like