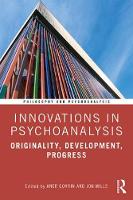 Book Details
Publisher : Routledge
Published : November 2019
Cover : Paperback
Pages : 256
Category :
Psychoanalysis
Catalogue No : 94788
ISBN 13 : 9780367408626
ISBN 10 : 9780367408
Also by Jon Mills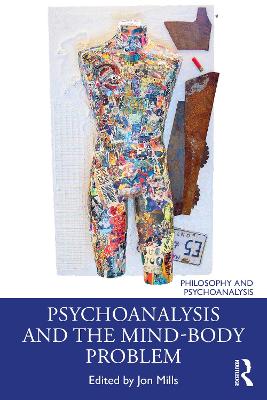 Also by Aner Govrin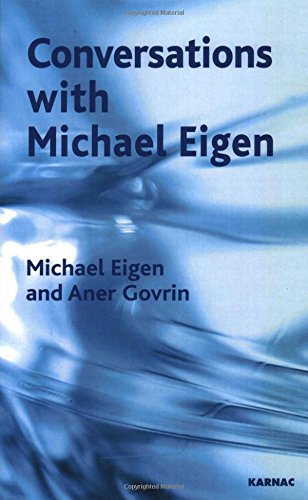 From its very inception, psychoanalysis has been a discipline encompassing two contradictory tendencies. This dualistic tendency - tradition alongside disenchantment and the will to improve knowledge - is likely responsible for psychoanalysis's powerful capacity to survive. In Innovations in Psychoanalysis: Originality, Development, Progress, Aner Govrin and Jon Mills bring together the most eminent and diverse psychoanalysts to reflect upon the evolution, vitality, and richness of psychoanalysis today. Psychoanalysis is undergoing significant transformations involving the entire spectrum of disciplinary differences.
This book illuminates these transformations, importantly revealing the innovations in technique, the evolving understanding of theory within existing schools of thought, the need for empirical resurgence, innovations in infant research, neuropsychoanalysis, in the development of new interventions and methods of treatment, and in philosophical and metatheoretical paradigms. Uniquely bringing together psychoanalysts representing different fields of expertise, the contributors answer two questions in this collection of ground-breaking essays: "What are the most important developments in psychoanalysis today?" and "What impact has your chosen perspective had on conducting psychoanalytic treatment?" Their thought-provoking and challenging answers are essential for anyone who wants to fully understand the field of psychoanalysis in our changing, current world.
Innovations in Psychoanalysis brings a whole array of differing schools of thought in dialogue with one another and will be of interest to psychoanalysts, psychologists, psychotherapists, philosophers, and historians of the behavioral sciences worldwide.
About the Editor(s)
Aner Govrin PhD is a clinical psychologist, a lecturer at The General and Interdisciplinary Studies at Bar Ilan University and a member of Tel-Aviv Institute for Contemporary Psychoanalysis.
Jon Mills, PsyD, PhD, ABPP is a philosopher, psychoanalyst, and psychologist. He is Professor of Psychology and Psychoanalysis at the Adler Graduate Professional School in Toronto and is the author of many works in philosophy, psychoanalysis, and psychology including seventeen books. In 2006, 2011, and 2013 he was recognized with a Gradiva Award from the National Association for the Advancement of Psychoanalysis in New York City for his scholarship, received a Significant Contribution to Canadian Psychology Award in 2008, a Goethe Award for best book in 2013, and the Otto Weininger Memorial Award for lifetime achievement in 2015 by the Section on Psychoanalytic and Psychodynamic Psychology of the Canadian Psychological Association. He runs a mental health corporation in Ontario, Canada.
You may also like