Psychoanalytic Perspectives on Puberty and Adolescence: The Inner Worlds of Teenagers and their Parents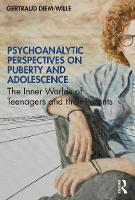 Also by Gertraud Diem-Wille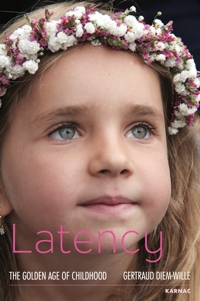 Puberty is a time of tumultuous transition from childhood to adulthood activated by rapid physical changes, hormonal development and explosive activity of neurons. This book explores puberty through the parent-teenager relationship, as a "normal state of crisis", lasting several years and with the teenager oscillating between childlike tendencies and their desire to become an adult.
The more parents succeed in recognizing and experiencing these new challenges as an integral, ineluctable emotional transformative process, the more they can allow their children to become independent. In addition, parents who can also see this crisis as a chance for their own further development will be ultimately enriched by this painful process. They can face up to their own aging as they take leave of youth with its myriad possibilities, accepting and working through a newfound rivalry with their sexually mature children, thus experiencing a process of maturity, which in turn can set an example for their children.
This book is based on rich clinical observations from international settings, unique within the field, and there is an emphasis placed by the author on the role of the body in self-awareness, identity crises and gender construction. It will be of great interest to psychoanalysts, psychotherapists, parents and carers, as well as all those interacting with adolescents in self, family and society.
About the Author(s)
Gertraud Diem-Wille is professor of psychoanalysis in education at the University of Klagenfurt. She is a training analyst for children, adolescents and adults of the Viennese Psychoanalytic Society and the International Psychoanalytical Association (IPA). She had pioneered and supported the training in psychoanalytic observational approaches to training in psychoanalysis and in educational fields. She is the Organising and Scientific Tutor of the PG MA in Psychoanalytic Observational Studies at the University of Klagenfurt. Her books include Das Kleinkind und seine Eltern (The Young Child and its Parents) and Die frühen Lebensjahre.
You may also like