The Early Years of Life: Psychoanalytical Development Theory According to Freud, Klein, and Bion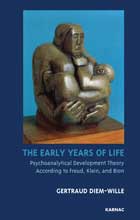 Also by Gertraud Diem-Wille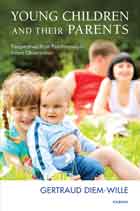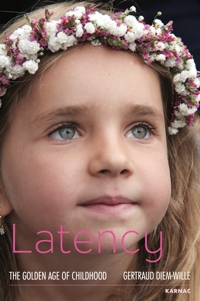 'This book provides a powerfully argued and beautifully constructed account of the early development of the child in the family context from a psychoanalytic perspective. It draws particularly on the theoretical trajectory from Freud to Klein and Bion. It is written in a clear, accessible and jargon-free style and it is evident that the author wishes to reach and interest a wide audience of parents and others involved in the upbringing of children in the broadest sense. The growth of the child's mind is the story she wants to tell. The wealth of detailed examples drawn from the systematic observation of babies and young children, from more everyday observation of children's behaviour in family and social contexts and from a range of clinical interventions draws the reader into a vivid understanding of the author's conceptual framework and provides many memorable vignettes of children's lives.
The method of presentation, in which the descriptive material is followed by an interpretation of its psychological and developmental significance, offers the opportunity to immerse oneself in an account of the detailed play and interactions of a child with parents or therapist or other children and then to draw back and think about the complex processes one has been privileged to observe'.
- Margaret Rustin, from the Preface
Reviews and Endorsements
'Professor Diem-Wille has done a remarkable job in bringing the latest observations on child development, based on the ideas of Freud and Klein as implemented in work at the Tavistock Clinic in London and at the University of Vienna. The book is of great relevance to professionals in the human relations field, but is also written in such a readable and humane manner that it should appeal to countless parents of young children. I strongly recommend it.'
- Anton Obholzer, Director, Tavistock Clinic, London, 1985-2002

'Diem-Wille treats her readers with great sensitivity, never wanting to prescribe, emphasizing the wide range of "normal behaviour" and taking into account the doubts and objections which might be raised regarding the views put forward. It is a book which will be of great value to parents, teachers, pediatricians, and all those concerned with furthering the understanding of children.'
- Isca Salzberger-Wittenberg, author of The Emotional Experience of Learning and Teaching
About the Author(s)
Gertraud Diem-Wille is professor of psychoanalysis in education at the University of Klagenfurt. She is a training analyst for children, adolescents and adults of the Viennese Psychoanalytic Society and the International Psychoanalytical Association (IPA). She had pioneered and supported the training in psychoanalytic observational approaches to training in psychoanalysis and in educational fields. She is the Organising and Scientific Tutor of the PG MA in Psychoanalytic Observational Studies at the University of Klagenfurt. Her books include Das Kleinkind und seine Eltern (The Young Child and its Parents) and Die frühen Lebensjahre.
You may also like