Psychoanalysis, International Relations, and Diplomacy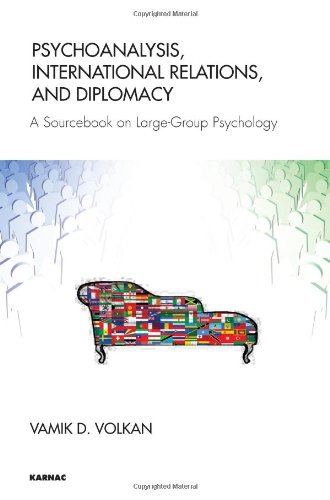 Book Details
Publisher : Routledge
Published : March 2014
Cover : Paperback
Pages : 176
Category :
Psychoanalysis
Category 2 :
Psychotherapy and Politics
Catalogue No : 35168
ISBN 13 : 9781782201250
ISBN 10 : 1782201254
Also by Vamik D. Volkan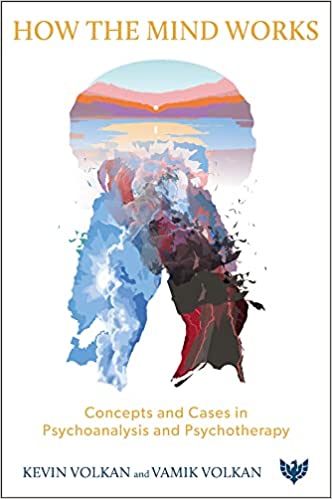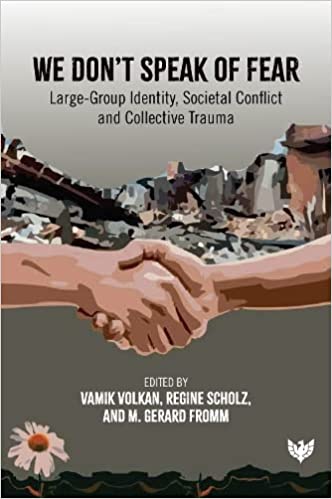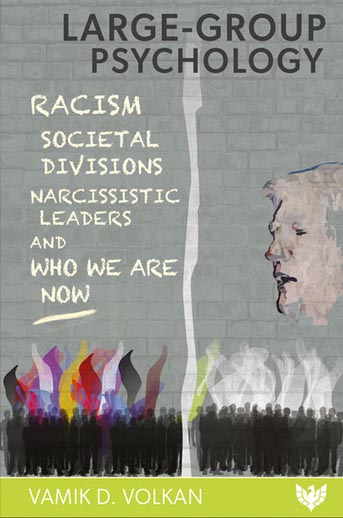 The author has three goals in writing this book. The first is to explore large-group identity such as ethnic identity, diplomacy, political propaganda, terrorism and the role of leaders in international affairs. The second goal is to describe societal and political responses to trauma at the hands of the Other, large-group mourning, and the appearance of the history of ancestors and its consequences.The third goal is to expand theories of large-group psychology in its own right and define concepts illustrating what happens when tens of thousands or millions of people share similar psychological journeys.
Vamik D. Volkan is a psychoanalyst who has been involved in unofficial diplomacy for thirty-five years. His interdisciplinary team has brought "enemy" representatives, such as Israelis and Arabs, Russians and Estonians, Georgians and South Ossetians, together for dialogue. He has spent time in refugee camps and met many world leaders. In 2008 he initiated the International Dialogue Initiative (IDI), and is one of the IDI leaders who brings together unofficial representatives, including psychoanalysts, psychoanalytic group therapists and former diplomats, from Lebanon, Germany, Iran, Israel, Russia, Turkey, UK, and USA to discuss world affairs from different points of view and evaluate psychological issues that contaminate them.
As far-reaching developments in communication technology and modern globalization are occurring and changing human civilization, the author´s work finds a crucial place for psychodynamic thinking in world affairs.
Reviews and Endorsements
'What makes us behave so irrationally in large groups? We examine our traumatic histories, study our religions, explore the complexities of our political life and investigate the psychologies of troubled individuals. But we stand in ignorant horror as we too regularly witness large groups murder neighbours, destroy futures, and sacrifice children. Is there any way to use the insights of depth psychology to help gain perspective on our regular outbreaks of collective madness? Can we begin to grasp the patterns and sources of irrationality so that we can help diplomats and politicians to shape their interventions?
In this extraordinary book, Vamık Volkan brings together his experience as psychoanalyst, consultant to diplomats, and mobiliser of troubled communities. Step by step, with focused examples and evocative principles, he lays out a readily graspable roadmap to the irrational behaviour of large groups. This book should be required reading for those who have to deal with our society's chaos: diplomats, politicians, and all the rest of us who worry about our future.'
— Edward R. Shapiro, MD, Former Medical Director/CEO, Austen Riggs Center; Clinical Professor of Psychiatry, Yale Child Study Center

'This book is another brilliant contribution to the literature by Vamık Volkan. Volkan's emphasis on deeply repressed unconscious affects, representations, and identity in large groups and their leaders permits an effective understanding of their enormous power. His vast personal experience and knowledge of historical context instruct the reader on the critical importance of time, trust, and language in the evolution of group dynamics. A masterful and original interdisciplinary creation, Volkan's work will be of great value to diplomats, political scientists, historians, and psychoanalysts who seek to understand large group behaviour.'
— Vivian B. Pender, MD, the main Representative of the Committee to the UN of the International Psychoanalytical Association

'Dr Volkan's book is an outstanding and much-needed contribution to psychoanalytic large-group psychology theory. Starting from his deep understanding of the individual human mind, he integrates the concepts of ethnicity, ideology, and religion in the psychology of large group and individual identity, and demonstrates how these concepts influence groups' and individual's interaction with leaders. His extraordinary insights will be an essential tool to statesmen, diplomats, political scientists, mental health professionals, and psychoanalysts interested in understanding the unconscious psychodynamics of national and international group conflict and resolution. Dr Volkan's expansion of psychoanalytic group psychology theory applied to politics and international relations makes him the father of psychoanalytic political psychology.'
— Carlos Alberto Sanchez, MD, psychiatrist and psychoanalyst; Assistant Clinical Professor of Psychiatry at Columbia University; Faculty, New York Psychoanalytic Society and Institute
About the Author(s)
Vamik D. Volkan is an Emeritus Professor of Psychiatry at the University of Virginia, an Emeritus Training and Supervising Analyst at the Washington Psychoanalytic Institute, and the Senior Erik Erikson Scholar at the Austen Riggs Center in Stockbridge, Massachusetts. He is the president of the International Dialogue Initiative and a former president of the International Society of Political Psychology, the Virginia Psychoanalytic Society, and the American College of Psychoanalysts. He received the Sigmund Freud Award given by the city of Vienna in collaboration with the World Council of Psychotherapy, and in 2015 received the Sigourney Award, honouring achievements for the advancement of psychoanalysis.
You may also like