Psychoanalysis and Architecture: The Inside and the Outside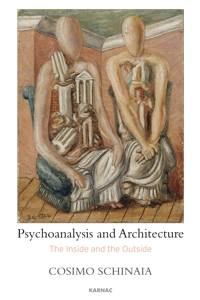 Also by Cosimo Schinaia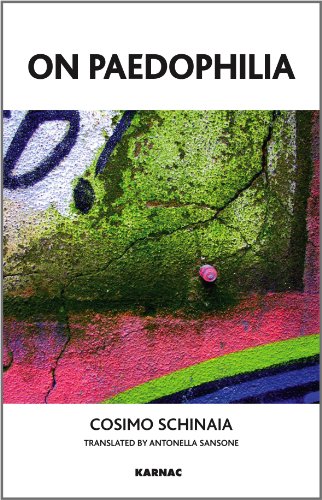 This book explores how psychoanalysis and architecture can enhance and increase the chances of mental 'containment', while also fostering exchange between inside and outside.
The way in which psychoanalysts take care of mental suffering, and the way in which architects and city planners assess the environment, are grounded in a shared concern with the notion of 'dwelling'. It is a matter of fact that dwelling exists in a complex context comprised of both biological need and symbolic function. Psychoanalysis and architecture can work together in both thinking about and designing not only our homes but also the analyst's consulting rooms and, more generally, our therapy places. However, this is possible only if they renounce the current limited and restrictive model of this interaction, and propose one more that is more in harmony with the questions and situations that clients themselves pose.
Creating sustainable and integrative relationships with the buildings in which we inhabit everyday - whether they are our houses, public buildings (such as schools and prisons), or therapeutic spaces (hospitals, clinics, and consulting rooms) - can be a measure both of the degree of the advancement of a society and of the quality of its institutions.
Reviews and Endorsements
'Metaphors of restoration or of moving house are often present during analysis to convey the idea of profound changes in the patient's emotional life. In this fine book, the author goes further, finding in 'creativity' the common denominator of psychoanalysis and architecture. These two 'sciences' continually cross over into art. The office of a psychoanalyst and the office of an architect are constantly called upon to become ateliers of transformations and inventive dwellings in the internal and external world. This book opens a door to new adventures of the mind. Definitely not to be missed.'
- Antonino Ferro, author of The Analytic Field and its Transformations
About the Author(s)
Cosimo Schinaia is a psychiatrist who worked as Director of Mental Health Centre of Central Genoa for many years. He is a training and supervising psychoanalyst of SPI (Italian Psychoanalytical Society) and a full member of the International Psychoanalytical Association. He has published many scientific papers for both Italian and international journals and books, including Dal Manicomio alla Città; Il Cantiere delle Idee; and Pedofilia Pedofilie: La Psicoanalisi e il Mondo del Pedofilo. He currently lives and works in private practice in Genoa.
You may also like