Privacy: Developmental, Cultural, and Clinical Realms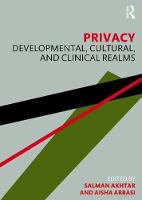 Book Details
Publisher : Routledge
Published : July 2019
Cover : Paperback
Pages : 280
Category :
Psychoanalysis
Catalogue No : 94353
ISBN 13 : 9780367194048
ISBN 10 : 036719404X
Also by Salman Akhtar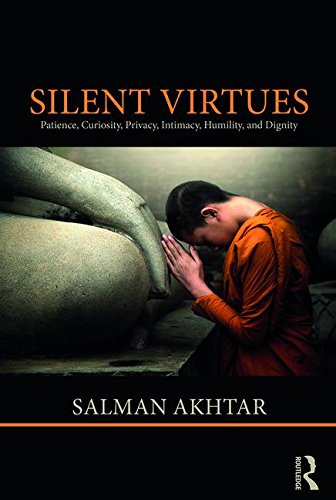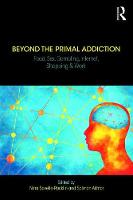 Also by Aisha Abbasi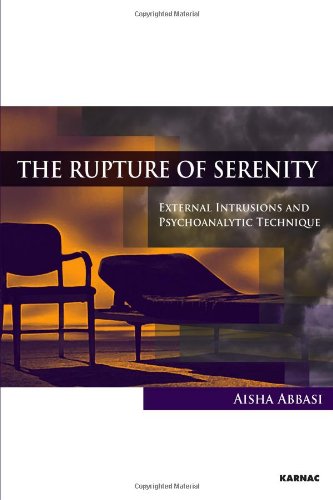 In this, the latest in a series of books examining emotional states and psychological life, Salman Akhtar and Aisha Abbasi critically discuss a concept that remains, appropriately perhaps, elusive and hard to define: privacy.
Overlapping with ideas of solitude, secrecy and anonymity, the concept of privacy poses several crucial questions for analysts. How do our ideas of privacy evolve from childhood through to adolescence and adulthood, for example, and when does the need for privacy become morbid and psychopathological? How is privacy conceived differently in different cultures and sub-cultures? Investigating the tension between anonymity and self-disclosure, the book also assesses the challenges posed to clinical privacy, as well as the analyst's own privacy, by the impact of social media and the wider digital age.
Privacy: Developmental, Clinical, and Cultural Realms represents an important contribution to psychoanalytic literature. It will be of great interest to psychoanalysts and psychotherapists in practice and training as well as to researchers interested in the concept of privacy from across the applied and social sciences and the humanities.
About the Editor(s)
Salman Akhtar, MD, was born in India and completed his medical and psychiatric education there. Upon arriving in the USA in 1973, he repeated his psychiatric training at the University of Virginia School of Medicine, and then obtained psychoanalytic training from the Philadelphia Psychoanalytic Institute. Currently, he is Professor of Psychiatry at Jefferson Medical College and a training and supervising analyst at the Psychoanalytic Center of Philadelphia. He has authored, edited or co-edited more than 300 publications including books on psychiatry and psychoanalysis and several collections of poetry. He is also a Scholar-in-Residence at the Inter-Act Theatre Company in Philadelphia. Salman Akhtar received the Sigourney Award in 2012.
Aisha Abbasi, MD, graduated from Fatima Jinnah Medical College in Lahore, Pakistan. She moved to America with her husband, Aamer, in 1987 and completed a residency in psychiatry at Henry Ford Hospital, Detroit, MI. She trained to become a psychoanalyst at the Michigan Psychoanalytic Institute, where she is now a Training and Supervising Analyst. She has presented and published on a variety of analytic topics, and is currently co-chair of a discussion group, 'The Birth of an Analysis in the Mind of the Analyst: From Evaluation, to Recommendation, and Beyond,' which convenes annually at the national meeting of the American Psychoanalytic Association. Her collection of Urdu poetry, Ek Dunya Meray Andar Hai (The World Within), was published in Pakistan in 2007 and in America in 2009. She currently lives in West Bloomfield, MI.
You may also like