Politics on the Couch: Citizenship and the Internal Life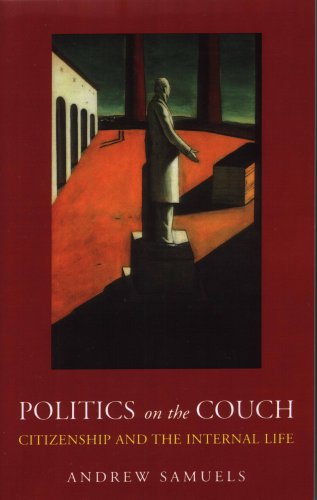 Also by Andrew Samuels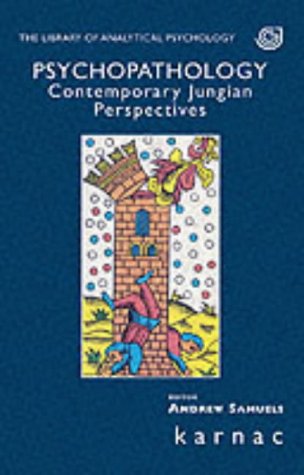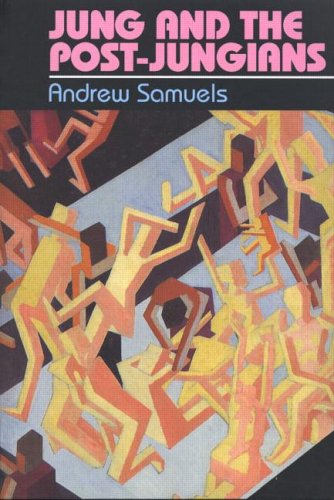 This is an accessible, lucid and stimulating account of the hidden psychology of politics and the hidden politics of the psyche. It is packed with original and imaginative ideas on economics, nationalism, "good-enough" leadership, the citizen and the state, women and men, fatherhood, and the citizen as a "therapist of the world". Samuels offers trenchant and timely critiques of the crisis in contemporary politics. The book will be important for politicians, people in management studies and the media, members of the therapy world, and all political activists.
Reviews and Endorsements
'Andrew Samuels' provocative ideas about the meshing of the internal and external life would be commonsense if they were not so rare. His emphasis on the citizen as well as the politician is an important contribution to thinking about politics today. I found his book moving, insightful, and optimistic.'
- Bill Bradley, former US Senator

'This highly original book refreshes our thinking on the meaning and possibilities in political life. Andrew Samuels invites us to investigate reasons why we denigrate not just our political leaders but also our own political selves and gives us potent ways to get out of the current malaise.'
- Susie Orbach
About the Author(s)
Andrew Samuels has, for 40 years, been evolving a unique blend of post-Jungian, relational psychoanalytic and humanistic approaches to therapy work. He is recognized internationally as a leading commentator from a psychotherapeutic perspective on political and social problems. His work on the father, sexuality, spirituality and countertransference has also been widely appreciated. He is a Founder Board Member of the International Association for Relational Psychoanalysis and Psychotherapy, past chair of the UK Council for Psychotherapy, and co-founder of Psychotherapists and Counsellors for Social Responsibility and also of the Alliance for Counselling and Psychotherapy. He is Professor of Analytical Psychology at Essex University and holds visiting chairs at New York, London and Roehampton Universities. His many books have been translated into 19 languages.
You may also like