Playing the Unconscious: Psychoanalytic Interviews with Children Using Winnicott's Squiggle Technique
Also by Michael Gunter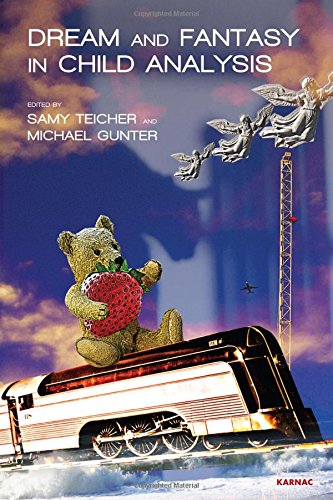 This book argues that the squiggle game enables one in most cases to make contact with a child with particular ease. Often, if the child takes up the suggestion, an intense dialogue develops which gives insight into the inner situation, even in the cases where the child is consciously very reserved and in which the talk emerging from the squiggle game seems to be unproductive, the pictures offers a chance to start talking about precisely why he or she shows such reserve. The book explains the importance of setting up the psychotherapeutic interview situation to be playful in character, making it fun for both therapist and child. The squiggle game makes this easier because it generates a playful atmosphere which nevertheless has a very serious side to it. Including comprehensive examples from the authors practice this book is destined to become the definitive source for using Winnicottis squiggle game in clinical practice.
Reviews and Endorsements
'This book offers a most interesting view of the application of the squiggles game outside the context of therapeutic consultations. Gunter works with a patient population that is seldom seen in the ordinary consulting room or clinic and his keen interest and expertise in combining the fields of art and psychodynamic insight makes for very instructive reading.'
- Dr A.H. Brafman

'The practice of the squiggle game requires a great deal of courage from a number of perspectives. First of all, most child psychologists and child psychotherapists use verbal exchange as their primary mode of relatedness. Those who do introduce play therapy measures into their work tend to remain neutral, allowing the patient to draw or to use a sand tray, while themselves observing and interpreting from the sidelines, anxious not to intrude upon the child's experience of play. Therefore, the active participation of the clinician in the squiggle game could hardly be described as standard technique. And yet in the hands of a Winnicott, or a Brafman, or a Gu¨nter, the squiggle game becomes the ultimate expression of relationality, and if deployed safely, as Gu¨nter always does, it can provide the child with a unique forum in which to communicate.
'Michael Gu¨nter's book brings his clinical work to life in a joyful, vivid manner, and it pleases me to know that his professional contributions, long admired by Germanspeaking colleagues and students, will now become available to the English-speaking audience. Professor Gu¨nter's book will soon become a talking point in the child mental health community in Great Britain and beyond, and hopefully, in the adult mental health community as well.'
- Brett Kahr, from the Foreword
About the Author(s)
Michael Günter is professor for child and adolescent psychiatry and medical director in the Department of Psychiatry and Psychotherapy for Children and Adolescents at the University of Tübingen. He is a child and adolescent psychiatrist and psychoanalyst for adults, children and adolescents and training analyst (DPV/IPA). In addition, he edits the journal Kinderanalyse.
You may also like