Technique in Child and Adolescent Analysis

Also by Michael Gunter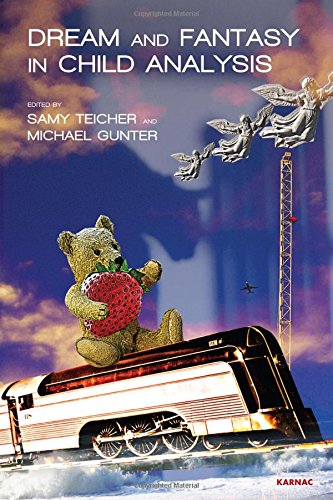 These are the edited papers from a conference held in 2008 on the topic of problems with child and adolescent analysis. The contributors come from widely differing theoretical backgrounds and use a broad variety of metapsychological concepts, among them contemporary Kleinian, post-Bionian classical Freudian. This collection helps widen our understanding of technique with children and adolescents and together they show a very modern psychoanalytic technique may be emerging from modern recent work with children and adolescents.
Reviews and Endorsements
'Our era yearns for unidimensional explanations and quick fixes to mental disturbances. Cure is based on medication or pedagogical support solely, rather than helping the patient understand how his inner world affects his everyday life. In contrast, Günter's volume shows that child and adolescent analysis is "alive and kicking". The technique advocated is "untechnical": showing how the analyst should use her flexibility in taking on board all sources of information available and her creativity in reaching the young patient. Examples and discussions on play, transference, and interpretations with different patient categories are provided by distinguished clinicians. We recommend the book to students and experienced clinicians alike.'
- Björn Salomonsson and Majlis Winberg Salomonsson, Child psychoanalysts and researchers, The Swedish Psychoanalytical Association & the Karolinska Institutet, Stockholm

Contributors:
Elisabeth Brainin, Antonino Ferro, Michael Günter, Kai von Klitzing, Helga Kremp-Ottenheym, Maria Rhode, Angelika Staehle
About the Editor(s)
Michael Günter is professor for child and adolescent psychiatry and medical director in the Department of Psychiatry and Psychotherapy for Children and Adolescents at the University of Tübingen. He is a child and adolescent psychiatrist and psychoanalyst for adults, children and adolescents and training analyst (DPV/IPA). In addition, he edits the journal Kinderanalyse.
You may also like