Winnicott's Babies and Winnicott's Patients: Psychoanalysis as Transitional Space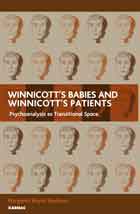 Also by Margaret Boyle Spelman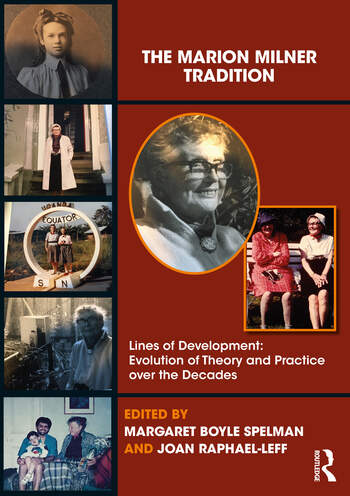 Winnicott's thinking continues to grow in importance in psychoanalysis today. This book can be described as a clinical primer: by presenting her own personal responses to Winnicott and her initial understanding of his thinking, Margaret Boyle Spelman aims to help others develop their own 'Winnicott' to assist with their clinical thinking.
This book makes explicit the parallel in Winnicott's thinking between the situation of the baby and the 'nursing couple', and the patient and the 'analytic couple'. There are two helpful baby observation pieces which are aimed at first giving something of the experience of completing a baby observation and then of the reporting of it. In addition to these, there are chapters that treat Winnicott's thinking and the comparison of the original baby with the one who appears in the course of an adult therapy.
Winnicott's thinking is first situated historically. Then each of his three stages of dependence are explored in detail: absolute dependence, relative dependence, and going towards independence. These are looked at from the viewpoint of the patient/baby and the mother/therapist in both developmental and clinical situations.
Reviews and Endorsements
'This book is a rare example of well metabolised theory offered to the reader in easily palatable form. Formulation of Winnicott's concepts is clear, concise and historically contextualised, and his ideas about the intricacy of what transpires in primary relationships is illustrated by (suitably disguised) clinical snippets, and infant observation material. Unusually, at least four perspectives are presented in each chapter - baby's and mother's, and in parallel - psychotherapist's and patient's. The author read critically, and in keeping with Winnicott's wariness of sentimentality, counterbalances 'good enough' with deficits, both environmental and in Winnicott's theorising.'
- Professor Joan Raphael-Leff, Leader, Academic Faculty for Psychoanalytic Research, UCL/Anna Freud Centre, London
About the Author(s)
Margaret Boyle Spelman is a registered clinical psychologist, psychoanalytic psychotherapist, and organisational psychologist working for three decades in the Irish Health Services and in private practice since 1998. Margaret is a member of the European Association for Psychotherapy and has held executive positions in The Psychological Society of Ireland, The Irish Institute of Psychoanalytic Psychotherapy, The Irish Forum for Psychoanalytic Psychotherapy and The Irish Council for Psychotherapy. She has Masters degrees in psychology from the three Dublin Universities and her PhD was completed at the Centre for Psychoanalysis, University of Essex.
You may also like