The Evolution of Winnicott's Thinking: Examining the Growth of Psychoanalytic Thought Over Three Generations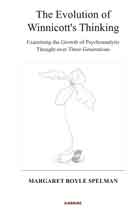 Book Details
Publisher : Routledge
Published : October 2013
Cover : Paperback
Pages : 368
Category :
Psychoanalysis
Catalogue No : 34813
ISBN 13 : 9781782200789
ISBN 10 : 1782200789
Also by Margaret Boyle Spelman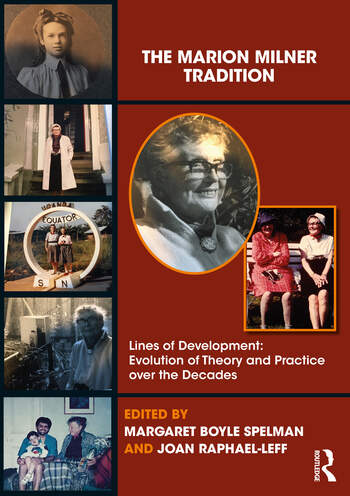 What happens to the thinking of a thinker who refuses a discipleship? This book attempts to answer this question in relation to D. W. Winnicott and the evolution of his thinking. He eschewed a following, privileging the independence of his thinking and fostering the same in others. However Winnicott's thinking exerts a growing influence in areas including psychoanalysis, psychology, and human development. This book looks at the nature of Winnicott's thought and its influence. It first examines the development of Winnicott's thinking through his own life time (first generation) and then continues this exploration by viewing the thinking in members of the group with a strong likelihood of influence from him; his analysands (second generation) and their analysands (third generation).
Reviews and Endorsements
'This book is truly exceptional in many respects. It offers an original diachronic and panoramic analysis of the development of Winnicott's ideas. In effect, it lays the foundations for the construction of nothing less than a genealogy of the Winnicottean opus. This represents a daring undertaking and a most innovative approach in presenting the three-dimensionality of Winnicott's contribution. It succeeds in providing an in-depth, authoritative and scholarly study that, written in an accessible language, enhances considerably our understanding of Winnicott's presence in the psychoanalytic project. I have no doubt that soon the book will establish itself as a standard text, indeed, a classic, and it will become indispensable in any serious endeavour to grasp not only Winnicott's work and its legacy but also the intertwining routes that psychoanalytic theory and practice follow in their development.'
- Renos K Papadopoulos PhD, Professor at the Centre of Psychoanalytic Studies, University of Essex.

About the Author(s)
Margaret Boyle Spelman is a registered clinical psychologist, psychoanalytic psychotherapist, and organisational psychologist working for three decades in the Irish Health Services and in private practice since 1998. Margaret is a member of the European Association for Psychotherapy and has held executive positions in The Psychological Society of Ireland, The Irish Institute of Psychoanalytic Psychotherapy, The Irish Forum for Psychoanalytic Psychotherapy and The Irish Council for Psychotherapy. She has Masters degrees in psychology from the three Dublin Universities and her PhD was completed at the Centre for Psychoanalysis, University of Essex.
You may also like