Pandemics, Wars, Traumas and Literature: Echoes from the Front Lines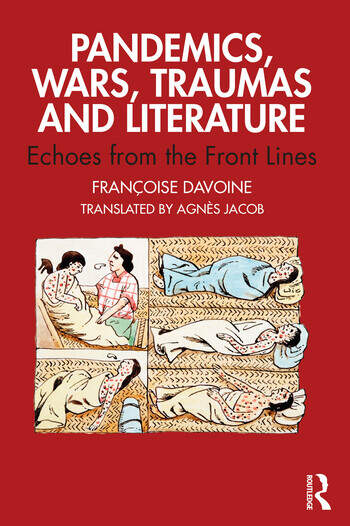 Book Details
Publisher : Routledge
Published : March 2022
Cover : Paperback
Pages : 104
Category :
Psychoanalysis
Category 2 :
Trauma and Violence
Catalogue No : 96305
ISBN 13 : 9781032190839
ISBN 10 : 1032190833
Also by Francoise Davoine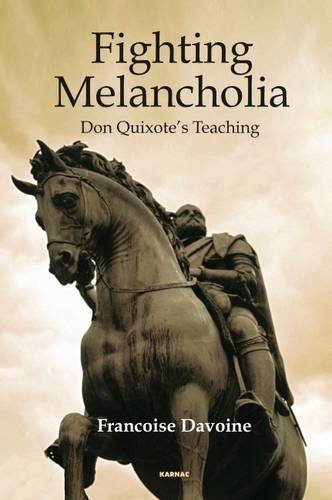 This book presents unique insights into the experiences of frontline medical workers during the COVID-19 pandemic, psychoanalytic work with trauma and perspectives from literature.
Part One presents a set of six 'testimonies', transcribed from video interviews conducted by Francoise Davoine with nurses, doctors and intensive care anaesthesiologists. These interviews are drawn on in Part Two, 'Frontline Psychoanalysis', which tells the story of transference related to catastrophic events, discovered and subsequently abandoned by Freud when he gave up the psychoanalysis of trauma in 1897. Davoine discusses the occurrence of this specific type of transference, both during the First World War, in which psychotherapists modified classical techniques and invented the psychoanalysis of madness in order to treat traumatised soldiers, and during the current and previous pandemics. The book also considers social and artistic responses to trauma, from the popularity of the Theatre of Fools after the Black Death ravaged Europe, to the psychotherapy described in such circumstances by Boccaccio's Decameron.
This accessible work offers an insightful reflection on trauma and the human experience. Pandemics, Wars, Traumas and Literature will be of great interest to psychoanalysts in practice and in training, psychoanalytic psychotherapists and academics and scholars of literature.
Reviews and Endorsements
"A key word in this powerful book is 'frontlines.' But here the life-and-death agonies are happening not in wartime. We now see a different time of darkness - what Camus had called La Peste. This is the gripping story of the human mind's inner struggle to transcend such darkness." - Gregory Nagy, Harvard University.

"Freud asserted that 'no mortal can keep a secret', which, in turn, made '...the task of making conscious the most hidden recesses of the mind... quite possible to accomplish.' Unfortunately, few among us really know how to listen to others. Francoise Davoine's Pandemics, Wars, Trauma and Literature: Echoes from the Front Lines is a master class in listening to people individually and through their collective voice as expressed in history and literature in order to perceive deep truths which, once heard, inform effective response at every level of society." - Harold Kudler, MD, Associate Consultant Professor, Department of Psychiatry and Behavioral Sciences, Duke University.

"In this beautiful book, we hear the voices of frontline healthcare workers in the COVID pandemic who speak to us from the region between life and death, where they accompany their ill and dying patients and bear witness to our current catastrophe from within its unthinkable center. The therapeutic innovations of these caretakers and their techniques of listening and of story-telling become the starting point for Davoine's remarkable history of the psychiatric and psychoanalytic encounters with trauma and madness - has they emerged from social upheaval, war and plague-and of a Western literary tradition that has served both as therapy and testimony to centuries of disaster. Framing her account with her personal journey-and that of her late husband and co-author Jean-Max Gaudilliere-in the psychoanalysis of madness, Davoine reveals, through her analyses of therapists, writers, philosophers, and cultural rituals, the joint "transference" between patient and caretaker, sufferer and listener, as they guide each other through calamity and help pass on, to us, the histories most at risk of being lost." - Cathy Caruth, Class of 1916 Professor of English at Cornell and Professor in both English and Comparative Literature.
About the Author(s)
Françoise Davoine obtained an Agregation in classics (French literature, Latin and Greek) in 1966, followed by a doctorate in sociology in 1981, before becoming a psychoanalyst. She worked for thirty years as a psychoanalyst in public psychiatric hospitals in France, and as an external consultant and is currently in private practice. She was a Professor at the Centre for the Study of Social Movements, École des Hautes Études en Sciences Sociales (EHESS) in Paris, where she and Jean-Max Gaudillière conducted a weekly seminar on 'Madness and the Social Link'. She has also made numerous presentations at the Austen Riggs Center in Massachusetts (USA), as well as elsewhere in the US, in England, Sweden, Finland, Greece, Mexico, Brazil, Argentina, and Switzerland. Dr Davoine is the author of many articles and books, including La Folie Wittgenstein, Mother Folly, and History Beyond Trauma (with Jean Max Gaudillière).
You may also like