Our Anxious Selves: Neuropsychological Processes and their Enduring Influence on Who We Are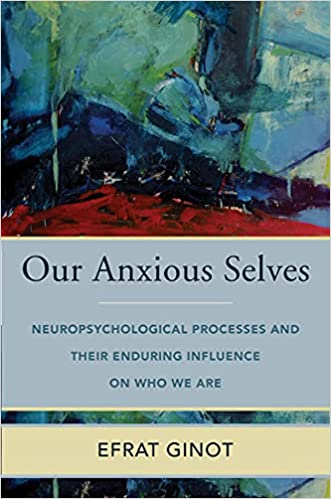 Book Details
Publisher : W.W.Norton
Published : September 2022
Cover : Hardback
Pages : 322
Category :
Trauma and Violence
Category 2 :
Neuroscience
Catalogue No : 96402
ISBN 13 : 9780393714531
ISBN 10 : 9780393714
Also by Efrat Ginot
Discussing the outsized role that fear, anxiety and other distressing emotions play in forming fundamental aspects of who we are.
Adverse experiences inevitably happen during development and childhood, and all adults—even high-functioning ones—carry with them childhood fears and anxieties. Growing neuropsychological data explains the ease with which fear and anxiety are activated, and the enormous power they have on the developing brain.
Using recent findings from neuropsychology, Our Anxious Selves shows that who we are psychologically starts with the early presence of an easily aroused fear/anxiety system. It goes on to discuss how clinicians can view people's difficulties with self-confidence, how identity and self-destructive patterns can be traced back to these systems, and what clinicians can do to help. It also touches on intergenerational transmission of trauma, people's responses to COVID-19, PTSD, and real and imagined threats.
Reviews and Endorsements
Our Anxious Selves masterfully distills the latest research in psychology and neuroscience, making it accessible to a wide audience. Ginot's book has deepened my understanding of the anxiety and trauma I see in my clients and has altered the ways we work together. It has helped me to process and heal my own family dynamics. This book should be read by every practitioner in psychology's allied fields--coaches, chaplains, clergy, spiritual directors, and healers. - Gretchen Martens, Ontological Coach, Spiritual Companion, and Reiki Master.

This is a book about the unconscious roots of fear and anxiety that reads like a novel! In her inimitable, engaging style, Ginot combines neuroscientific research with clinical material, illustrating how, while fear-reactions and anxiety are inevitable parts of life, we can live our lives to the fullest despite anxiety's presence. With rates of anxiety having risen dramatically across the globe during the COVID-19 pandemic, this is a tremendously timely and valuable book for therapists, educators, and anyone who wishes to successfully and adaptively ease the grip of anxiety. - Irit Felsen, Professor, Columbia University and clinical psychologist, private practice.
About the Author(s)
Efrat Ginot, PHD, is a psychologist-psychoanalyst and supervisor in New York City.
You may also like