Open Dialogue for Psychosis: Organising Mental Health Services to Prioritise Dialogue, Relationship and Meaning
Book Details
Publisher : Routledge
Published : July 2021
Cover : Paperback
Category :
Individual Psychotherapy
Catalogue No : 95786
ISBN 13 : 9780815392323
ISBN 10 : 9780815392
Also by Brian Martindale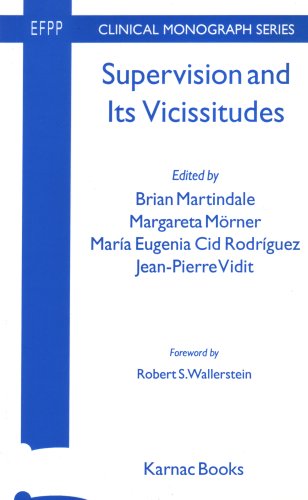 This highly readable book provides a comprehensive examination of the use of Open Dialogue as a treatment for psychosis. It presents the basic principles and practice of Open Dialogue, explains the training needed to practice and explores how it is being developed internationally.
Open Dialogue for Psychosis includes first-hand accounts of the process by people receiving services due to having psychotic experiences, their family members and professionals who work with them. It explains how aspects of Open Dialogue have been introduced in services around the world, its overlap with and differentiation from other psychological approaches and its potential integration with biological and pharmacological considerations. The book concludes with a substantive section on the research available and its limitations.
Open Dialogue for Psychosis will be a key text for clinicians and administrators interested in this unique approach, particularly those who recognise that services need to change for the better and are seeking guidance on how this can be achieved. It will also be suitable for people who have experienced psychosis and members of their families and networks.
See the below link to the dedicated book webpage:
https://opendialogueforpsychosis.com/
Reviews and Endorsements
"This is a much needed, timely book that provides the first account of the international implementation and adaptation of the Open Dialogue approach to promoting recovery among persons experiencing psychosis. Spanning theoretical, training, and research perspectives - with the welcome addition of first person accounts from providers, persons in recovery, and their loved ones - this comprehensive introduction is sure to hasten the spread of the first radically new approach to psychosis the field has seen in decades." - Professor Larry Davidson, Yale University, USA.

"Open Dialogue is one of the most optimistic developments in the care of people with mental illness in the last three decades... This book is vital in explaining what it is, what training is necessary, the experience of service users and the key research related to this approach. I recommend it to all mental health practitioners and those with lived experience." - Adrian James, President, Royal College of Psychiatrists, UK.

"This book is the most complete description available of Open Dialogue... The authors convincingly illustrate that Open Dialogue should play an essential role in any treatment for psychosis and the organisation of services. I heartily recommend this book." - Ludi Van Bouwel, Chair, ISPS.

"With this book Putman and Martindale aimed to create a comprehensive and thoughtful exploration of the Open Dialogue approach to psychosis and its wider application within mental health services - and they have delivered spectacularly... For the Family Therapy field, this book will make its mark as an excellent resource for practitioners, researchers, clinical training programmes and service commissioners." - Monica Whyte, President, EFTA.
About the Editor(s)
Nick Putman is a psychotherapist and practitioner, supervisor and trainer in Open Dialogue. He is the founder of Open Dialogue UK.
Brian Martindale is a psychiatrist and psychoanalyst based in the UK. He is past Chair of the International Society for Psychological and Social Approaches to Psychosis (ISPS) and co-founder of the European Federation of Psychoanalytic Psychotherapy (EFPP).
You may also like