Evolving Psychosis: Different Stages, Different Treatments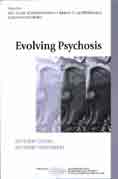 Book Details
Publisher : Routledge
Published : January 2006
Category :
Clinical Psychology
Catalogue No : 15474
ISBN 13 : 9781583917237
ISBN 10 : 1583917233
Also by Johan Cullberg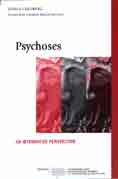 Also by Brian Martindale
Can early, need-adapted treatment prevent the long-terms effects of psychosis? How important is phase-specific treatment? 'Evolving Psychosis' explores the success of psycho-social treatments for psychosis in helping patients recover more quickly and stay well longer. This book incorporates new and controversial ideas which will stimulate discussion regarding the benefits of early, need-adapted treatment. It will be of interest to psychologists, psychiatrists and other mental health professionals interested in psycho-social approaches to psychosis.
Reviews and Endorsements
Mental health professionals from all over the world share their clinical experience and scientific findings to shed new light on the issues surrounding need-specific treatment. They cover: The Nature of Psychosis, Early Intervention in Psychosis, Phase-Specific Treatment of Psychosis and The Need for Integration. Particular attention is paid to the how treatment can be improved with individually tailored treatment programmes, early intervention, more integration between psychological treatments, and new and better diagnostic concepts.

Contents:
Sartorius, Foreword. Preface. ISPS. Johannessen, Introduction: Phase-specific Treatment of Psychosis. Part I: The Nature of Psychosis. McGorry, The Recognition and Optimal Management of Early Psychosis: Applying the Concept of Staging in the Treatment of Psychosis. Simonsen, Personality and Psychosis. Ver Eecke, A Post-Lacanian View on Schizophrenia. Thorgaard, Rosenbaum, Schizophrenia: Pathogenesis and Therapy. Part II: Early Intervention in Psychosis. Bywood, Robertson, Gresswell, Elwood, A Behavioural versus a Cognitive Analysis of the Relapse Prodome in Psychosis. Schultze-Lutter, Ruhrmann, Klosterkötter, Can Schizophrenia be Predicted Phenomenologically? Addington, Addington, Phase Specific Treatment for Recovery in an Early Psychosis Programme. Miller, Mason, Phase-specific Psychosocial Interventions for First Episode Schizophrenia. Part III: Phase-specific Treatment of Psychosis. Cullberg, The Use of Psychodynamic Understanding of Psychotic States-Delineating Need-specific Approaches. Kerr, Crowley, Beard, A Cognitive Analytic Therapy (CAT) Based Approach to Psychotic Disorder. Rund, Cognitive Remediation of Patients with Schizophrenia: Does it Work? Hingley, Finding Meaning within Psychosis: The Contribution of Psychodynamic Theory and Practice. Part IV: The Need for Integration. Bermanzohn, Neglected Syndromes of Schizophrenia-Pervasiveness, Profiles and Phenomenology: An Overview of Associated Psychiatric Syndromes. Ross, Dissociation and Psychosis: The Need for Integration of Theory and Practice. Silver, Classic Literary Categories as a Measure of Progress in the Psychotherapy of Schizophrenia. Read, Hammersley, Can Very bad Childhoods Drive us Crazy? Science, Ideology and Taboo.

Author Biographies:
Jan Olav Johannessen is chief psychiatrist of the Division of Psychiatry, Stavanger University Hospital in Norway and President of the ISPS.

Brian Martindale is on the Board of the ISPS, Chair of the ISPS UK network and editor of the ISPS books.

Johan Cullberg leads a national multi-centre research project on integrated treatments in first episode psychosis. He is author of Psychoses, also published as part of the ISPS book series.

Full Contributors:
Donald Addington, Jean Addington, Hilary Beard, Paul C. Bermanzohn, Louise Bywood, Valerie Crowley, Johan Cullberg, Peter Elwood, David M Gresswell, Paul Hammersley, Susan M. Hingley, Jan Olav Johannessen, Ian B. Kerr, Joachim Klosterkötter, Susan E. Mason, Patrick D. McGorry, Rachel Miller, John Read, Bjørn Rishovd Rund, Colin Robertson, Bent Rosenbaum, Colin A. Ross, Stephan Ruhrmann, Frauke Schultze-Lutter, Ann-Louise S. Silver, Erik Simonsen, Lars Thorgaard, Wilfeid Ver Eecke
About the Editor(s)
Brian Martindale is a psychiatrist and psychoanalyst based in the UK. He is past Chair of the International Society for Psychological and Social Approaches to Psychosis (ISPS) and co-founder of the European Federation of Psychoanalytic Psychotherapy (EFPP).
You may also like