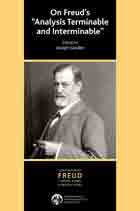 Book Details
Publisher : Routledge
Published : July 2013
Cover : Paperback
Pages : 186
Category :
Psychoanalysis
Catalogue No : 28841
ISBN 13 : 9781855757592
ISBN 10 : 1855757591
Also by Joseph Sandler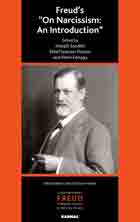 This book, the first in the series Contemporary Freud: Turning Points and Critical Issues, is published for the International Psychoanalytical Association. Each book in the series presents a classic essay by Freud with discussions of the essay by prominent psychoanalysts from several countries.
"Analysis Terminable and Interminable" is considered Freud's clinical legacy, summing up his sense of the potential and the limitations of psychoanalysis as a therapeutic technique. Though many have regarded this essay as pessimistic in tone, it has also been lauded for its realism and for its hard-headed look at why therapy's actual outcome must always fall short of the ideal. The contributors to this volume discuss Freud's essay from many viewpoints. They place it in historical perspective (written in 1937, it reflects Freud's exposure to the savagery of Nazism), situate it in terms of Freud's personal suffering (the death of loved ones, the chronic pain of cancer), and relate his insights and observations to the major theoretical issues of the period. Most important, this volume relates Freud's essay to current issues in technique and to controversies arising from different theoretical perspectives.
An introduction to the volume, written by Joseph Sandler, Ethel Spector Person, and Peter Fonagy, provides a succinct overview of the material. The book will be an invaluable teaching tool for psychoanalytic therapists of diverse backgrounds.
Reviews and Endorsements
Contributors:
Jacob A. Arlow, Arnold M. Cooper, Terttu Eskelinen de Folch, Peter Fonagy, André Green, Harald Leupold-Löwenthal, A. L. Bento Mostardeiro, Ethel Spector Person, David Rosenfeld, Joseph Sandler, David Zimmermann
About the Editor(s)
Joseph Sandler qualified as a psychoanalyst in the British Psychoanalytical Society. He was the Freud Memorial Professor of Psychoanalysis in the University of London and Director of the Psychoanalysis Unit at University College London, and in private practice in London. He was formerly the first Sigmund Freud Professor of Psychoanalysis at the Hebrew University of Jerusalem, Editor of the International Journal of Psychoanalysis and the International Review of Psychoanalysis, and was President of the International Psychoanalytical Association.
You may also like