Old Testament Stories with a Freudian Twist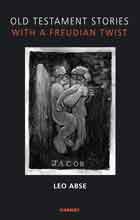 Book Details
Publisher : Karnac Books
Published : November 2011
Cover : Paperback
Pages : 230
Category :
Psychoanalysis
Category 2 :
Culture and Psychoanalysis
Catalogue No : 29889
ISBN 13 : 9781855758322
ISBN 10 : 1855758326
Also by Leo Abse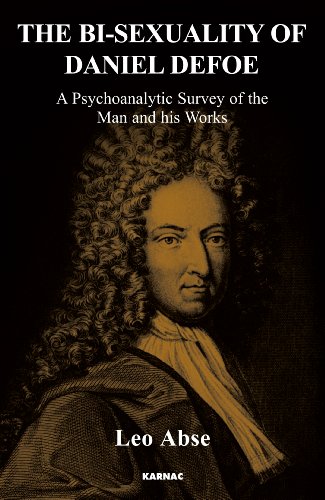 This collection of Leo Abse's last essays are writings that he was working on from 2006 up to and during his final illness. They take as their starting point stories from the Old Testament. For Abse, the Bible provided a great inspiration for analysis, reflection, and speculation. His own distinctive voice is evident in every essay. Chapters include: Jubal: A discursive meditation on music and its origins; Jacob's wrestling match; The judgment of Solomon; Abishag: The lure of incest; and The nakedness of Noah.
Reviews and Endorsements
'Leo Abse's books are masterpieces of wit, provocation, and insight. They are completely original and could not have been written by anyone but him.'
- Michael Bloch

'Leo Abse has done it again. This posthumous collection presents his unique blend of wisdom, wit, insights on Judaism, psychoanalysis, British politics, science, and art in compellingly readable essay-form.'
- Brenda Maddox

'Anyone who has read and enjoyed Leo's Abse's previous books will certainly not be disappointed by this posthumous one. It displays all his gifts of insight and originality, effectively challenging what is often the conventional wisdom.'
- Anthony Howard

'His final offering will not disappoint. Vintage Abse, this volume offers important insights into the unconscious origins of the some of the foundational stories of Judeo-Christian thought, and will become classic reading for clinicians, for academics, and for the intelligent general public - anyone who enjoys pondering and learning or who has the courage to be challenged.'
- Brett Kahr

'From the moment he entered politics and then went on to political biography, Leo Abse never wrote a page that did not contain a new profound or challenging insight. Sometimes he was wrong, but usually (in my view) he was right: often he was shocking and almost always he was unexpected. Leo looked at the main-strings of human behaviour and human belief in a completely different way from most: he was touched by genius.'
- Matthew Parris
About the Author(s)
Leo Abse (1917 - 2008) was a lawyer and writer. He attended the London School of Economics and acquired a reputation for his independence of spirit. He was a senior figure within the Labour Party and was a Member of Parliament over nearly 30 years. After his retirement he wrote several political books whose main topics are revealed and explained through a psychoanalytic viewpoint.
You may also like