The Bi-sexuality of Daniel Defoe: A Psychoanalytic Survey of the Man and His Works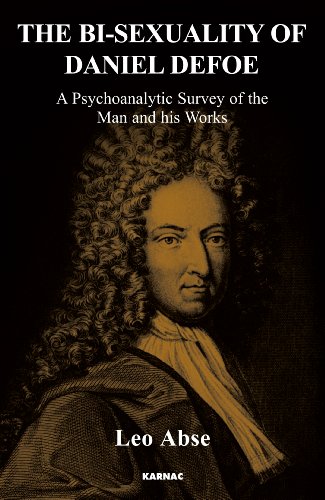 Book Details
Publisher : Routledge
Published : 2006
Cover : Paperback
Pages : 320
Category :
Psychoanalysis
Catalogue No : 23329
ISBN 13 : 9781855754560
ISBN 10 : 1855754568
Also by Leo Abse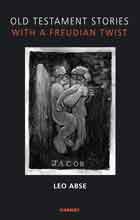 Daniel Defoe (1660-1731) is known to many only by his first novel, "Robinson Crusoe", astonishingly written as he approached his sixtieth year. Acknowledged as the first of English novelists, he has also been awarded accolades for being the 'Father of Journalism', the most successful spy in British history, the precursor to contemporary depth psychologists, the most daring of early feminists, the most devious of confidence tricksters and fraudulent entrepreneurs, the unsurpassed travelogue presenter, the first spin-doctor and speech-writer to a king. Hurling his defiances against the Established Church and Roman Catholicism, he was also the intrepid upholder of dissenting beliefs.
Leo Abse deploys his forensic skills as a distinguished criminal lawyer and reforming parliamentarian to present an intriguing and novel Freudian overview of all Defoe's major works. Weaving the anecdotal and the personal with profound revelatory explorations of the psychodynamics and psychopathology of Defoe, his conclusions, strikingly relevant to today's political dilemmas, will precipitate debate in university English departments, startle many literary critics and be of absorbing interest to psychoanalysts, psychotherapists, criminologists and all working in the field of mental health.
Reviews and Endorsements
'Don't miss Leo Abse's Daniel Defoe. He's as original as Defoe himself.' - Michael Foot

'Leo Abse is always brave, always perceptive and usually right; doubters will be wise to hesitate before pronouncing; over the last half-century, time has been in the habit of vindicating his judgement.' - Matthew Parris

'This book presents its subject in an entirelyfresh light, making it an exhilarating and enthralling read. I was gripped from beginning to end.' - Anthony Howard

'With wit, insight and erudition, Leo Abse illuminates hidden corners of the too-often overlooked Defoe, and casts a contemporary eye on Defoe's prodigious achievement, not least his bold eighteenth-century view of marriage as licensed whoredom. A riveting read.' - Brenda Maddox

'Leo Abse, perhaps the most humane and significant back-bench MP from any political party in the twentieth century, civilised Britain by forcing through a series of historic changes on the laws on homosexuality and divorce... now, ever indefatigable, his latest book gives a new dimension to the understanding of Defoe. Abse shows how Defoe transcended his private agonies to become a great public man.' - Peter Oborne
About the Author(s)
Leo Abse (1917 - 2008) was a lawyer and writer. He attended the London School of Economics and acquired a reputation for his independence of spirit. He was a senior figure within the Labour Party and was a Member of Parliament over nearly 30 years. After his retirement he wrote several political books whose main topics are revealed and explained through a psychoanalytic viewpoint.
You may also like