Of Things Invisible to Mortal Sight: Celebrating the Work of James S. Grotstein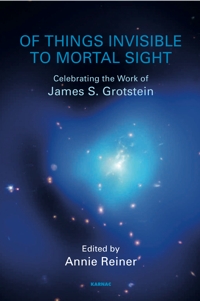 Book Details
Publisher : Routledge
Published : September 2016
Cover : Paperback
Pages : 312
Category :
Psychoanalysis
Catalogue No : 36952
ISBN 13 : 9781782202899
ISBN 10 : 1782202897
Also by Annie Reiner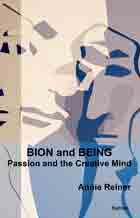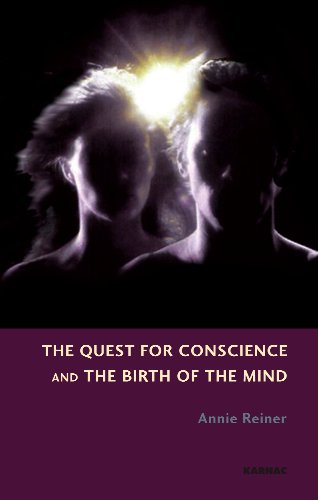 Dr James Grotstein (1925–2015) was the foremost Bion scholar, and one of the most noted and honoured psychoanalysts in the world. His prolific writings and generous encouragement to other analysts has had an enormous impact. He was among the first to examine Bion's most controversial concept – O – in particular the mystical aspects of O. The title of this book, Of Things Invisible To Mortal Sight: A Celebration of the Work of James S. Grotstein, inspired by a line from Milton's Paradise Lost (Book III), reflects Grotstein's decades-long examination of the most profound aspects of the human mind.
Dr James Grotstein's erudition and depth of understanding made him one of the most revered psychoanalysts throughout the psychoanalytic world. He was well known and appreciated for his prolific writings, so it was only fitting to honour him through writing, and the fifteen articles in Of Things Invisible To Mortal Sight are written by esteemed analysts from Italy, Brazil, Argentina, Israel, and throughout the United States. They vary from examinations of Grotstein's theories and his historical place in psychoanalysis, to detailed clinical accounts and creative theoretical works.
To honour James Grotstein is also to honour Wilfred Bion, for we might say that Bion was his muse for a half century, as well as his teacher, analyst, and the inspiration for Grotstein's encyclopedic writings about Bion's work in countless articles and books. Grotstein's insatiable curiosity and passion for learning, however, led to his studying and contributing to the literature of many other psychoanalytic orientations as well, ranging from Klein to Kohut to Intersubjectivity, but until the end of his life Grotstein continued to find inspiration in Bion's work, and in Bion himself – the genius, mystic, and "extraordinary individual." Grotstein spent decades examining Bion's concept of O, and many other mysteries and states of mind "invisible to mortal sight," which must nonetheless be intuited and which Grotstein, and these authors, help psychoanalysts to do.
Reviews and Endorsements
'This book is a tribute to the memory of James S. Grotstein, one of the most prolific, brilliant, and creative contemporary psychoanalytic authors. It is, to use an expression he wrote to me in a private correspondence "a wow!" But in fact it is much more. Edited by Annie Reiner, this collection of works by some of the most internationally respected analysts promises to become a "must read" text, not only on Grotstein – Bion's former analysand and then disciple – but on Bion himself, and post-Bionian psychoanalysis. Central features of this field of studies are presented with passion, competence and originality. Among them: the aesthetic dimension of the mind, the ineffable nature of O, the treatment of primitive mental states, and others. In the end the reader will discover that what is really at stake here is nothing less than a true paradigm shift in psychoanalysis, just one more good reason why this book should be read by any practicing analyst and psychotherapist.'
—Giuseppe Civitarese, author of The Necessary Dream: New Theories and Techniques of Interpretation in Psychoanalysis
About the Editor(s)
Annie Reiner, PhD, PsyD, LCSW, is a senior faculty member and training analyst at the Psychoanalytic Center of California (PCC) in Los Angeles. Her work was profoundly influenced by the ideas of Wilfred Bion, with whom she studied in the 1970s. Her writings appear in numerous journals and anthologies, and she is author of Bion and Being: Passion and the Creative Mind, an examination of Bion's concept of O through philosophy, theology and the arts, and The Quest For Conscience and the Birth of the Mind. Dr Reiner is also an accomplished poet, playwright, and painter, with four books of poems, a book of short stories, and six children's books which she also illustrated. She maintains a private practice in Beverly Hills, California.
You may also like