Object Relations and Relationality in Couple Therapy: Exploring the Middle Ground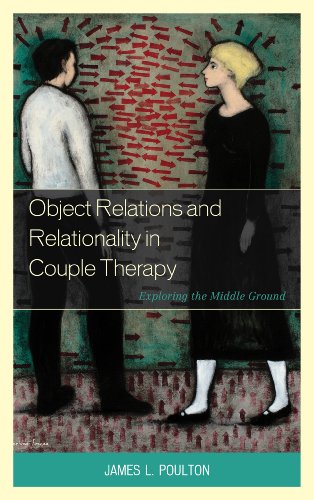 Book Details
Publisher : Jason Aronson
Published : 2012
Cover : Hardback
Pages : 185
Category :
Family, Couple and Systemic Therapy
Catalogue No : 34954
ISBN 13 : 9780765708946
ISBN 10 : 0765708949
Also by James L Poulton
During the course of psychoanalytic psychotherapy with couples, the practicing clinician is commonly faced with problems and issues that at times can seem nearly insoluble. In Object Relations and Relationality in Couple Therapy: Exploring the Middle Ground, James L. Poulton, PhD, surveys those problems and offers practical suggestions for their resolution. Through the use of extensive clinical material from couple cases, each chapter presents a specific issue, reviews the theoretical background that is essential for understanding it, and offers detailed illustrations of effective clinical interventions.
The issues addressed by this book include the following:
- the influence of intergenerational trauma on the couple's functioning;
- dynamics of violence and sacrifice within the couple;
- the narcissistic couple and disillusionment with the therapeutic process;
- intensification of emotional stress that results when both partners share unconscious anxieties;
- appropriate and inappropriate uses of the therapist's self-disclosure;
- integration of cultural issues in couple therapy;
- negotiating individual and shared transferences in couple therapy;
- the place of truth and certainty in the couple's capacity to heal.
Object Relations and Relationality in Couple Therapy: Exploring the Middle Ground draws upon leading-edge innovations in both theory and technique to offer creative solutions to the common dilemmas in couple therapy. In current discussions of psychoanalytic treatment, two distinct but interrelated theoretical approaches predominate: object relations and relational theory. This book emphasizes the continuities and commonalities between these two approaches, particularly in their application to the treatment of couples, and argues that modern relational theories can be read as clinically useful elaborations of similar intuitions that have already been developing in the object relations oeuvre. The chapters in this book illustrate that there is a firm middle ground in which ideas and techniques from both theories can be integrated into a consistent therapeutic approach that provides a broad foundation for conceptualizing couple interactions and for designing interventions that facilitate the couple's growth.
You may also like