Mental Zoo: Animals in the Human Mind and its Pathology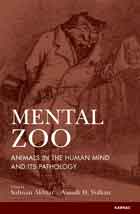 Book Details
Publisher : Routledge
Published : February 2014
Cover : Paperback
Pages : 336
Category :
Psychoanalysis
Catalogue No : 35543
ISBN 13 : 9781782201670
ISBN 10 : 178220167X
Also by Salman Akhtar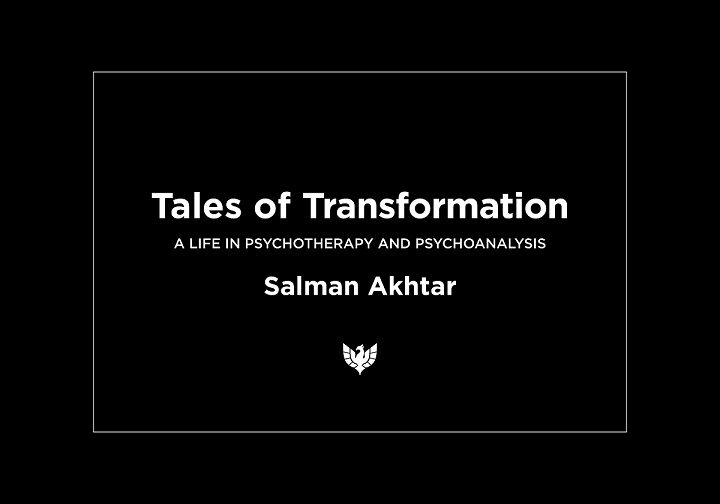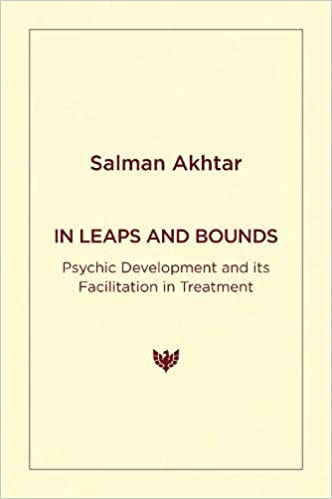 Also by Vamik D. Volkan
'Salman Akhtar and Vamik Volkan's dynamic book, Mental Zoo, takes the reader on a panoramic tour illuminating the rich world of animals in human experience. Here Freud's rats, wolves, and horses join our own cats and dogs to meet snakes, spiders, birds, and cockroaches. With an engaging blend of whimsy and erudition, the contributors describe the feelings, fantasies, dreams, nightmares, and delusions that animals evoke in us all. Detailed clinical examples capture the richness of the intrapsychic and interpersonal places that animals inhabit in our psyches. The book encompasses the role of animals not only in normal development and psychopathology, but also in history and mythology. Mental health professionals will listen to their patients with new sensitivities after Mental Zoo introduces them to this fascinating menagerie.'
— Alex Hoffer, MD, Associate Clinical Professor of Psychiatry, Harvard Medical School, Training and Supervising Analyst, Psychoanalytic Institute of New England
'This book, a psychoanalytic study of the role played by animals in the human mind, is a huge contribution to the understanding of a segment of mental life never before studied in such depth and focus. The results are spectacular. The subject matter, besides being immensely informative, is riveting. From the very dedication, in which the two editors remember their respective family's menagerie, including, a cat, dog, horse, cow, donkey, python, and pet tiger, it is apparent how much each author approaches his subject with reverence, awe, and love. This book, besides deepening the psychoanalytic situation, extends applied analysis to another level, from the inanimate to man's next of kin.
The spectrum of animals studied, from rats to horses, dogs, cats and wolves, to birds, snakes, spiders and insects, is dazzling, provocative, and always thought-provoking. It is psychoanalytic, with each animal viewed from philia to phobia, from unconscious to conscious effects, thorough at every level. Each contribution resounds with its relevance to clinical work and to everyday observations. The scholarship is historical, prehistorical, even paleontological, and ranges over myths, religious worship, rituals, language, folklore, symbols, art, and always clinical data, from Freud's to our own with a special bounty to dreams and nightmares. Several of the chapters will be classics. The book as a whole is more than a compendium; it is an encyclopedia.'
— Leo Rangell, MD, (1913–2011) psychoanalyst and clinical professor of psychiatry at the University of California
About the Editor(s)
Salman Akhtar, MD, was born in India and completed his medical and psychiatric education there. Upon arriving in the USA in 1973, he repeated his psychiatric training at the University of Virginia School of Medicine, and then obtained psychoanalytic training from the Philadelphia Psychoanalytic Institute. Currently, he is Professor of Psychiatry at Jefferson Medical College and a training and supervising analyst at the Psychoanalytic Center of Philadelphia. He has authored, edited or co-edited more than 300 publications including books on psychiatry and psychoanalysis and several collections of poetry. He is also a Scholar-in-Residence at the Inter-Act Theatre Company in Philadelphia. Salman Akhtar received the Sigourney Award in 2012.
Vamik D. Volkan is an Emeritus Professor of Psychiatry at the University of Virginia, an Emeritus Training and Supervising Analyst at the Washington Psychoanalytic Institute, and the Senior Erik Erikson Scholar at the Austen Riggs Center in Stockbridge, Massachusetts. He is the president of the International Dialogue Initiative and a former president of the International Society of Political Psychology, the Virginia Psychoanalytic Society, and the American College of Psychoanalysts. He received the Sigmund Freud Award given by the city of Vienna in collaboration with the World Council of Psychotherapy, and in 2015 received the Sigourney Award, honouring achievements for the advancement of psychoanalysis.
You may also like