Lost Childhood and the Language of Exile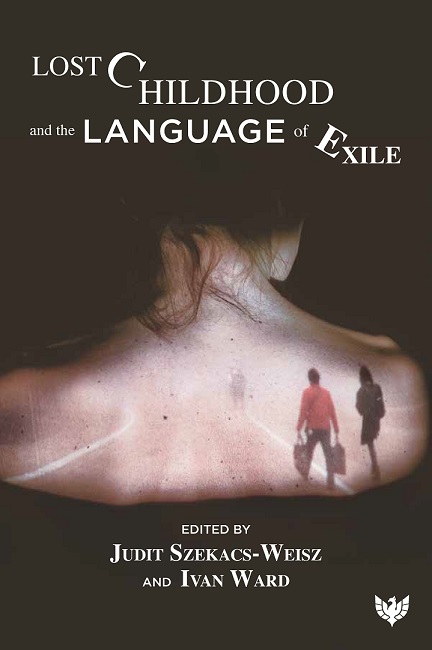 Book Details
Publisher : Karnac Books
Published : April 2022
Cover : Paperback
Pages : 293
Category :
Psychoanalysis
Catalogue No : 96436
ISBN 13 : 9781800131194
ISBN 10 : 9781800131
Also by Ivan Ward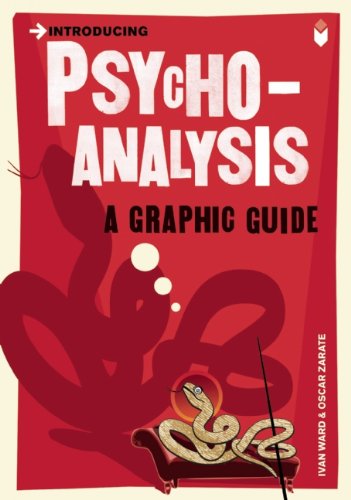 Also by Judit Szekacs-Weisz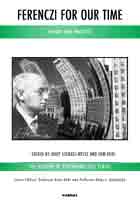 A seminal work reissued with a new introduction from Judit Szekacs-Weisz and welcoming words from Ivan Ward and Carol Siegel. The book features stories of great diversity from psychoanalysts, scientists, psychotherapists, doctors and historians on working with and being a part of exiled and immigrant populations. The reflections from Eva Almassy, Jacqueline Amati-Mehler, Pina Antinucci, Antal Bokay, Julia Borossa, John Clare, Ferenc Ero´s, Susan Haxell, Eva Hoffman, Kathleen Kelley-Laine´, Leon Kleimberg,
W. Gordon Lawrence, Judit Me´sza´ros, Gershon J. Molad, George Pick, Rachel Rosenblum, Tamara Stajner-Popovic, Riccardo Steiner, Judit Szekacs-Weisz, Judith E. Vida, Shula Wilson, and Ali Zarbafi are as relevant today as they were on first release.
Lost Childhood and the Language of Exile invites the reader to enter a territory which is not only multilingual but multidimensional: defined and shaped by history, politics, economy, and sociocultural transformations. The contributions give important insights on the psychodynamic processes involved in working with, and being part of, exiled and immigrant populations.
The majority of the stories take as their base the upheaval caused by the Second World War but their stories are still, sadly, relevant today with the ongoing plight of refugees the world over. By presenting their experiences, the contributors provide a vital record of what it means to leave your homeland behind, to make a new life in a new land, and to live and work in a second tongue. The aim was, and is, to provide stimulus for further thinking and research.
Reviews and Endorsements
This remarkable compendium on "loss" contains essays that are amongst the most moving and deeply reflective accounts of all the different types of loss we can undergo, whether it be the loss of one's country, one's mother tongue, or that loss we must all endure: the loss of our childhood. Although the book does contain essays that are for the specialist reader in psychoanalysis, its great merit resides in the diverse range of many poetically constructed essays and one hopes that Lost Childhood will reach readers outside the field of psychoanalysis as the editors have found writers for whom to write about loss is to bring out the very best in one's reflections on life itself.
Christopher Bollas, author of 'The Shadow of the Object'

A collection of essential papers to be used as a tool not only by members of the helping professions working with people from cultures other than their own, but also by all those who need to come to grips with the multidimensional and multilingual experiences of individuals and groups in our increasingly global society – and with themselves.
Edith Kurzweil, writer and editor of 'Partisan Review'

Lost Childhood and the Language of Exile offers a psychoanalytic journey into experiences of dislocation across space and language, and a way of making sense of the creativities of these dislocations. For psychoanalysts, this collection of essays is an important exploration of the many forms of migration and loss that have marked the twentieth century and that are constitutive of psychoanalytic knowledge and practice. For cultural and literary theorists, it creates a new window into the experience of exile, by being curious about unconscious processes, traumatic loss, and ways of working-through traumas. One of the book's vibrant themes is that of translation: what does it mean to be in-between languages and what are the psychic processes associated to this particular work in the in-between? Another key figure emerging from the book is that of the child. Here, childhood is not an age, but it stands for the possibility of a new kind of creative and plurilingual memory of exile.
Raluca Soreanu, Director of Research, Department of Psychosocial and Psychoanalytic Studies, University of Essex
Table of Contents

Translator's Note
On the New Edition
Foreword

Chapter 1, Foundations
I Hypotheses on the Genesis of the Death Drive
II From the Repetition Compulsion (Constraint) to Primal Reproduction
III The Retractable Scaffolding of Narcissism
IV The False Symmetry of Sadomasochism
V Reworkings, Advances, Transpositions
VI Conclusion: Transcendence in Freud
Note on Empedocles of Acragas

Chapter 2: The Death Drive's Shockwave: Ferenczi, Melanie Klein, Bion, Winnicott, Lacan and Others. Remarks on Some Clinical Structures
I Ferenczi and Mutual Analysis
II Melanie Klein and Full-Blown Destruction
III W.R. Bion and the Return to Thinking
IV D.W. Winnicott: The Environment-Individual Pair
V French Contributions from Lacan to Balier
VI Pierre Marty's Psychosomatics
VII Disruption of Self-Preservation
VIII The Unity and Diversity of Depression
IX Pathology and Normality of Suicide(s)
X Brief Remarks on Clinical Practice
Fermata

Chapter 3: The Death Drive in the Social Field: Civilization and Its Discontents
I The Death Drive in Culture
II Primal Parricide
III Recent Discussions on Cultural Process
IV The Death Drive and Language: Laurence Kahn

Appendix: The Return to Biology: Apoptosis or Self-Programmed Natural Death

Leave-Taking, Updated

Tentative Conclusion

References
Index
About the Editor(s)
Judit Szekacs-Weisz is a bilingual psychoanalyst and psychotherapist, a member of the British and the Hungarian Psychoanalytical Society. Born and educated (mostly) in Budapest, she has absorbed the ideas and way of thinking of Ferenczi, the Balints, Hermann, and Rajka as integral parts of a "professional mother tongue". She is author of several articles, and co-editor of Lost Childhood and the Language of Exile. Together with Tom Keve she co-edited Ferenczi and His World and Ferenczi for Our Time.
More titles by Judit Szekacs-Weisz
Ivan Ward is Deputy Director and Head of Learning at the Freud Museum, London, and manager of the Museum's public Programme of talks and conferences.
You may also like