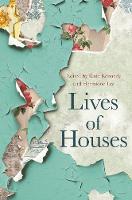 Book Details
Publisher : Princeton U.P.
Published : March 2020
Cover : Hardback
Pages : 304
Category :
Culture and Psychoanalysis
Catalogue No : 95411
ISBN 13 : 9780691193663
ISBN 10 : 9780691193
Also by Kate Kennedy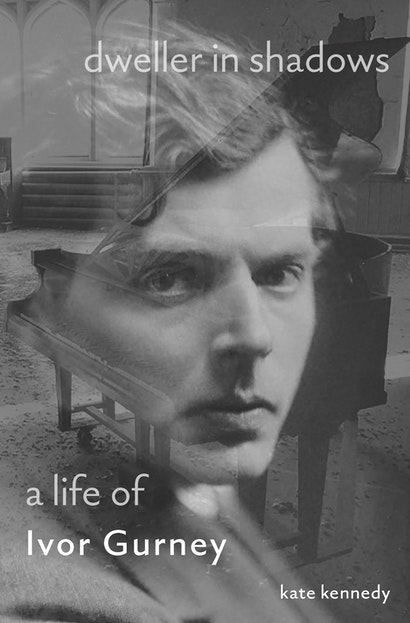 A group of notable writers-including UK poet laureate Simon Armitage, Julian Barnes, Margaret MacMillan, and Jenny Uglow-celebrate our fascination with the houses of famous literary figures, artists, composers, and politicians of the past.
What can a house tell us about the person who lives there? Do we shape the buildings we live in, or are we formed by the places we call home? And why are we especially fascinated by the houses of the famous and often long-dead? In Lives of Houses, a group of notable biographers, historians, critics, and poets explores these questions and more through fascinating essays on the houses of great writers, artists, composers, and politicians of the past.
Editors Kate Kennedy and Hermione Lee are joined by wide-ranging contributors, including Simon Armitage, Julian Barnes, David Cannadine, Roy Foster, Alexandra Harris, Daisy Hay, Margaret MacMillan, Alexander Masters, and Jenny Uglow. We encounter W. H. Auden, living in joyful squalor in New York's St. Mark's Place, and W. B. Yeats in his flood-prone tower in the windswept West of Ireland. We meet Benjamin Disraeli, struggling to keep up appearances, and track the lost houses of Virginia Woolf and Elizabeth Bowen. We visit Benjamin Britten in Aldeburgh, England, and Jean Sibelius at Ainola, Finland. But Lives of Houses also considers those who are unhoused, unwilling or unable to establish a home-from the bewildered poet John Clare wandering the byways of England to the exiled Zimbabwean writer Dambudzo Marechera living on the streets of London.
With more than forty illustrations, Lives of Houses illuminates what houses mean to us and how we use them to connect to and think about the past. The result is a fresh and engaging look at house and home.
Featuring Alexandra Harris on moving house Susan Walker on Morocco's ancient Roman House of Venus Hermione Lee on biographical quests for writers' houses. Margaret Macmillan on her mother's Toronto house a poem by Maura Dooley, "Visiting Orchard House, Concord, Massachusetts"-the house in which Louisa May Alcott wrote and set her novel Little Women. Felicity James on William and Dorothy Wordsworth's Dove Cottage Robert Douglas-Fairhurst at home with Tennyson. David Cannadine on Winston Churchill's dream house, Chartwell. Jenny Uglow on Edward Lear at San Remo's Villa Emily, Lucy Walker on Benjamin Britten at Aldeburgh, England. Seamus Perry on W. H. Auden at 77 St. Mark's Place, New York City, Rebecca Bullard on Samuel Johnson's houses a poem by Simon Armitage, "The Manor" Daisy Hay at home with the Disraelis Laura Marcus on H. G. Wells at Uppark. Alexander Masters on the fear of houses Elleke Boehmer on sites associated with Zimbabwean writer Dambudzo Marechera, Kate Kennedy on the mental asylums where World War I poet Ivor Gurney spent the last years of his life, a poem by Bernard O'Donoghue, "Safe Houses" Roy Foster on W. B. Yeats and Thoor Ballylee Sandra Mayer on W. H. Auden's Austrian home Gillian Darley on John Soane and the autobiography of houses Julian Barnes on Jean Sibelius and Ainola.
About the Editor(s)
Kate Kennedy, a writer and broadcaster, is the Associate Director of the Oxford Centre for Life-Writing and a Research Fellow in Music and English at Wolfson College, Oxford. She has published widely on early twentieth-century music and literature, and is a regular contributor to BBC Radio 3. She lives near Oxford, England.
You may also like