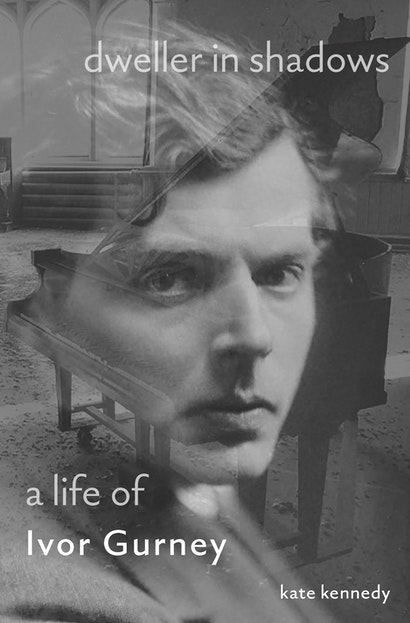 Also by Kate Kennedy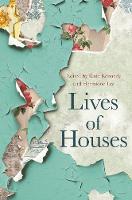 The first comprehensive biography of an extraordinary English poet and composer whose life was haunted by fighting in the First World War and, later, confinement in a mental asylum
Ivor Gurney (1890-1937) wrote some of the most anthologized poems of the First World War and composed some of the greatest works in the English song repertoire, such as "Sleep." Yet his life was shadowed by the trauma of the war and mental illness, and he spent his last fifteen years confined to a mental asylum. In Dweller in Shadows, Kate Kennedy presents the first comprehensive biography of this extraordinary and misunderstood artist.
A promising student at the Royal College of Music, Gurney enlisted as a private with the Gloucestershire regiment in 1915 and spent two years in the trenches of the Western Front. Wounded in the arm and subsequently gassed during the Battle of Passchendaele, Gurney was recovering in hospital when his first collection of poems, Severn and Somme, was published. Despite episodes of depression, he resumed his music studies after the war until he was committed to an asylum in 1922. At times believing he was Shakespeare and that the "machines under the floor" were torturing him, he nevertheless continued to write and compose, leaving behind a vast body of unpublished work when he died of tuberculosis. Drawing on extensive archival research and spanning literary criticism, history, psychiatry and musicology, this compelling narrative sets Gurney's life and work against the backdrop of the war and his institutionalisation, probing the links between madness, suffering and creativity.
Facing death in the trenches, Gurney hoped that history might not "forget me quite." This definitive account of his life and work helps ensure that he will indeed be remembered.
Reviews and Endorsements
"The most comprehensive [biography] to date... Dweller in Shadows has many virtues. . . . The deepest impress of [the] book, however, is that it grows into the portrait of a hero." - Anthony Lane, New Yorker

"Kate Kennedy finally does justice to the neglected poet, whose musician's ear for the sounds of the war captures the reality of trench life like no other . . . . enthralling, meticulously researched and deeply sympathetic." - Andrew Motion, Spectator

"[A] poignant biography of Gurney. . . In Dweller in Shadows, [Kate Kennedy] captures not only her subject's melancholy and angst but also his unique artistic accomplishments. For this Ms. Kennedy is particularly well-suited. . .Her longtime interest in the intersection of words and music is evident in her sensitive analysis of Gurney's songs and her careful, probing readings of his verse." - David Yezzi, Wall Street Journal

"It is compelling and extraordinary." - Sean Rafferty, BBC Radio 3 'In Tune'

"[A] fine, well-researched and intelligent biography. . . . This painstaking biography will do much to enhance [Gurney's] reputation." - Simon Heffer, Literary Review

"This substantial and, for the most part, unusually readable biography gives us a rich picture of the world and terrible existence of an astonishing, multitalented artist whose true time is long overdue." - Lachlan Mackinnon, Times Literary Supplement


About the Author(s)
Kate Kennedy, a writer and broadcaster, is the Associate Director of the Oxford Centre for Life-Writing and a Research Fellow in Music and English at Wolfson College, Oxford. She has published widely on early twentieth-century music and literature, and is a regular contributor to BBC Radio 3. She lives near Oxford, England.
You may also like