Learning with Colleagues: An Action Guide for Peer Consultation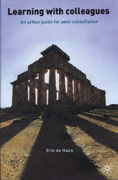 Book Details
Publisher : Palgrave
Published : January 2005
Cover : Hardback
Pages : 208
Category :
Organisational Psychology
Category 2 :
Coaching
Catalogue No : 21329
ISBN 13 : 9781403942876
ISBN 10 : 1403942870
Also by Erik De Haan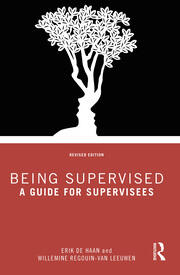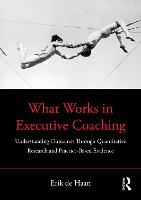 The content and role of working have changed in significant ways as a result of new technologies and broader social and organisational changes. Work serves a range of purposes for individuals including recognition, influence, self-expression and self-fulfilment. Learning with Colleagues relates to personal development, enabling individuals to enter into a deeper relationship with colleagues to learn from them and with them. The book will be an important stimulus to creating a workplace learning environment.
Reviews and Endorsements
Contents
PART I: PEER CONSULTATION
Peer Supervision and Action Learning: Similarities and Differences
Who or What are We Talking About?
The Art of Asking Questions
Consultation Methods
Preconditions for Peer Supervision and Action Learning
PART II: FACILITATION
THe Role of the Facilitator
Methodical Organisation of the Facilitator's Role
Learning on Both Sides
Giving Feedback
An Eye for Mirroring
Dealing With Difficult Moments
PART III: LEARNING FROM EXPERIENCE
Some Concepts and Definitions Explained
Four Learning Styles
Learning to Learn Better
Continuous Education
PART IV: FROM CONSULTATION GROUPS TO LEARNING GROUPS
Peer Consultation as Supplementary to Training and Practice
Extension I: Short-Cycle Learning
Extension II: Project-Based Action Learning
Extension III: Self-managed Learning and Learning Networks
Appendicies
About the Author(s)
Erik de Haan is a Senior Consultant at Ashridge Consulting at Ashridge Management School. He was previously a consultant in the Netherlands and researcher at the University of Utrecht. He has written more than 150 articles and eleven books in different languages, among which are Fearless Consulting, Relational Coaching, Supervision in Action, and Pocketbook Team Coaching. The Dutch edition of his book Learning with Colleagues has been a bestseller in the Netherlands and he has also written a book on the importance of Shakespeare's King Lear for managers.
You may also like