Jung's Shadow Concept: The Hidden Light and Darkness within Ourselves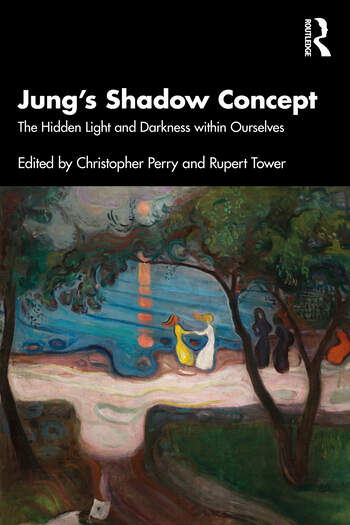 Book Details
Publisher : Routledge
Published : May 2023
Cover : Paperback
Pages : 348
Category :
Jung and Analytical Psychology
Catalogue No : 97204
ISBN 13 : 9781032187006
ISBN 10 : 103218700X
This insightful volume is designed as a series of invitations towards living attentiveness, examining how we all make the "other", through "projection" (blaming and shaming the other outside ourselves), our enemy with whom we prefer not to dialogue.
All of us are faced daily with individual and collective manifestations of the Shadow – all that we fear, despise and makes us feel ashamed. Carl Jung's concept of the Shadow, emerging as it did from his personal confrontation with the realms of his unconscious self, is one of the most important contributions he made to the understanding of humanity and to depth psychology, that realm where the focus is on unconscious processes. The contributors to this book reframe his concept in the context of contemporary Jungian thinking, exploring how the Shadow develops in an individual's infancy and adolescence, and its culmination, where collective manifestations of the Shadow are addressed. The book offers a voyage through a series of fundamental Shadow concepts and themes including couples relationships, disease, organizations, Evil, fundamentalism, ecology and boundary violation before ending with a chapter designed to help us integrate the Shadow and hold contra-positions with patience and a tilt towards mutual understanding, rather than being locked in polarities.
This fascinating new book will be of considerable interest to the general public, Jungian analysts, trainees, scholars and therapists both in training and practice with an interest in the inner world.
Reviews and Endorsements
'At a time when the Four Horsemen of the Apocalypse - War, Famine, Disease, Death – are rampaging around the world, the theme of this work is timely. The Introduction sets the tone as it features the un-concealing of the shadow of the two editors' Christopher Perry and Rupert Tower – grandson of Daphne du Maurier. Perry's own contribution is grounded in the solid work by Gabbard and Celenza on boundary violations that addresses those difficulties. There follow other practice-based clinical pieces and chapters on literature and esoterica. Interspersed with these are weighty entries on the hot topics of today, viz., climate change, gender dysphoria, the metaverse, and modern technology. Jung's Shadow Concept: the Hidden Light and Darkness Within Ourselves investigates the darkest recesses of human existence animating one of Jung's major contributions to psychology: the Shadow – light and dark.
Ann Casement, LP, Professor at the Oriental Academy of Analytical Psychology

'A most timely reflection by a stellar group of Jungian authors and lay-people shedding light on numerous features of our shadow-rich psyches individual and collective.'
Murray Stein editor of Jung on Evil

'This is a wide ranging and immensely thoughtful work about that part of ourselves that we may not wish to see. Like Macbeth, we may all be 'afraid to think' about the Shadow, whether in ourselves or our communities. The contributors to this book have invited us, the reader, to take a compassionate yet resolute look at many different aspects of that complex concept. I believe it is a timely and important read.'
Dr Gwen Adshead, author of The Devil You Know: Encounters in Forensic Psychiatry
About the Editor(s)
Christopher Perry is a training analyst and supervisor of the Society of Analytical Psychology, of which he is also the former Director of Training. He is the author of Listen to the Voice Within: A Jungian Approach to Pastoral Care and several articles on analytical psychology and group analysis. He is interested in the interface between psychotherapy and spirituality. He lives in London.
Rupert Tower is a member of the Society of Analytical Psychology. He studied psychology, worked in the Arts, and was an applied social psychologist and director of an international qualitative cross-cultural research consultancy prior to becoming a Jungian analyst in mid-life. He has published articles on social psychology, market research, and Jung's concept of the Shadow in organisations. He lives and works in Hampstead.
You may also like