Journal for Lacanian Studies Vol.5 No.1 - PLEASE NOTE THIS ISSUE IS ONLY AVAILABLE ELECTRONICALLY - GO TO http: //karnacbooks.metapress.com/home/main.mpx

Also by Dany Nobus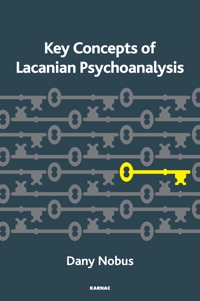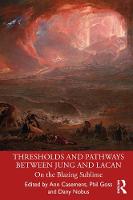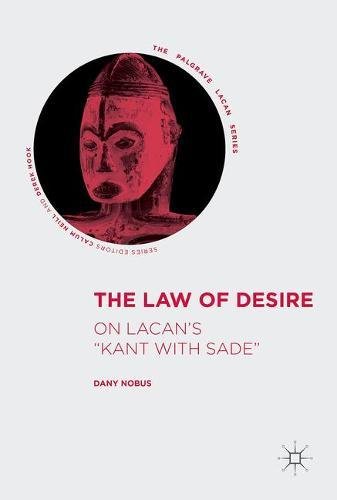 Print
£22.99
Usually despatched within 4-5 working days
Free UK Delivery over £25
This title has been delisted and is no longer available to purchase
PLEASE NOTE THIS ISSUE IS ONLY AVAILABLE ELECTRONICALLY - GO TO http://karnacbooks.metapress.com/home/main.mpx
Journal for Lacanian Studies (JLS) is an international journal devoted to the study of Lacanian psychoanalysis.
Reviews and Endorsements
Contents:

Psychic Causality and Representation in Adolescence - Frédéric Pellian

Biblical Annunciation Narratives: The Ethics of the Series and the Jouissance of the End - Manya Steinkoler

Identification: Signifiers, Negation and the Unary
Trait in Seminar IX - Ian Parker

The Letter Always Arrives:
Slavoj Zizek on Jacques Derrida - Rex Butler

The Perverse Call for the Other:
A Lacanian Analysis of the Columbine Shootings - Anthony Zias

Lacan and the Cosmos - Viktor Mazin

Review Essays:

Happy, S(c)atisfied People - Calvin Thomas

'Who Are You Kidding?' - Malcolm Quinn

Book Reviews

Film Review

Notes on Contributors

About the Editor(s)
Dany Nobus is Professor of Psychoanalytic Psychology at Brunel University London, where he directs the MA Programme in Psychoanalysis and Contemporary Society. In addition, he is the Chair of the Freud Museum London, and the author of numerous books and papers on the history, theory and practice of psychoanalysis.
You may also like