Invisible Boundaries: Psychosis and Autism in Children and Adolescents
Also by Didier Houzel
Also by Maria Rhode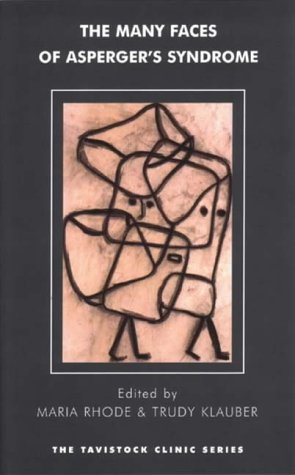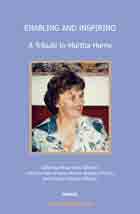 The chapters of this book are all written by experienced psychoanalytically oriented psychotherapists and address different aspects of the psychotherapeutic treatment with psychotic children or adolescents. This volume collects the main contributions to the fourth conference of the child and adolescent section of the EFPP, held in Caen (France) in September 2001, on the general topic of "Psychotic Children and Adolescents and their Families".
Contributors:
Anne Alvarez; Britta Blomberg; Raymond Cahn; Geneviève Haag; Didier Houzel; Suzanne Maiello; Julia Pestalozzi; and Maria Rhode.
Reviews and Endorsements
'This book is a most valuable demonstration of the cross-fertilizing currents in child psychotherapy in Europe. The integration of post-Kleinian psychoanalytic theory, particularly drawing on the work of Frances Tustin and of the discoveries of child developmental researches and neuroscientists, is elegantly described, and the clinical implications of this convergence are explored. The contributions of Houzel, Pestalozzi, Haag and Alvarez indicate just how alive this international dialogue has become. This book is a landmark in developments which fire new hope of understanding deeply troubled children and adolescents and will be read widely and attentively and with profound appreciation'.
- Margaret Rustin, Head of Child Psychotherapy, Tavistock Clinic

'The theoretical and clinical contributions contained in this book are rooted in psychoanalytic practice. They bear witness to the creativity of psychoanalysis, a perpetually evolving, living science, and they open up numerous therapeutic perspectives on psychological treatments and interdisciplinary collaboration.'
- Serge Frisch, former Chairman of the EFPP and member of the Belgian Psychoanalytic Society

'In this richly illuminating volume, Houzel and Rhode have thoughtfully gathered together several significant offerings from some of today's leading exponents of Melanie Klein and Frances Tustin. The works of the authors included here take into consideration recent developments in neuropsychology and continue on in the tradition of these two great child analysts who led the way toward the understanding and treatment of infantile psychosis & autism. For those who do not work with children, these contributions are well worth the read, as they present invaluable implications for technique with those autistic and psychotic enclaves that I fi nd to be ubiquitous in neurotic, narcissistic, borderline and psychotic adult patients in analysis.'
- Judith L. Mitrani, PhD, author of Framework for the Imaginary and Ordinary People and Extraordinary Protections
About the Editor(s)
Maria Rhode is Emeritus Professor of Child Psychotherapy at the Tavistock Clinic and the University of East London.
You may also like