Interview and Indicators in Psychoanalysis and Psychotherapy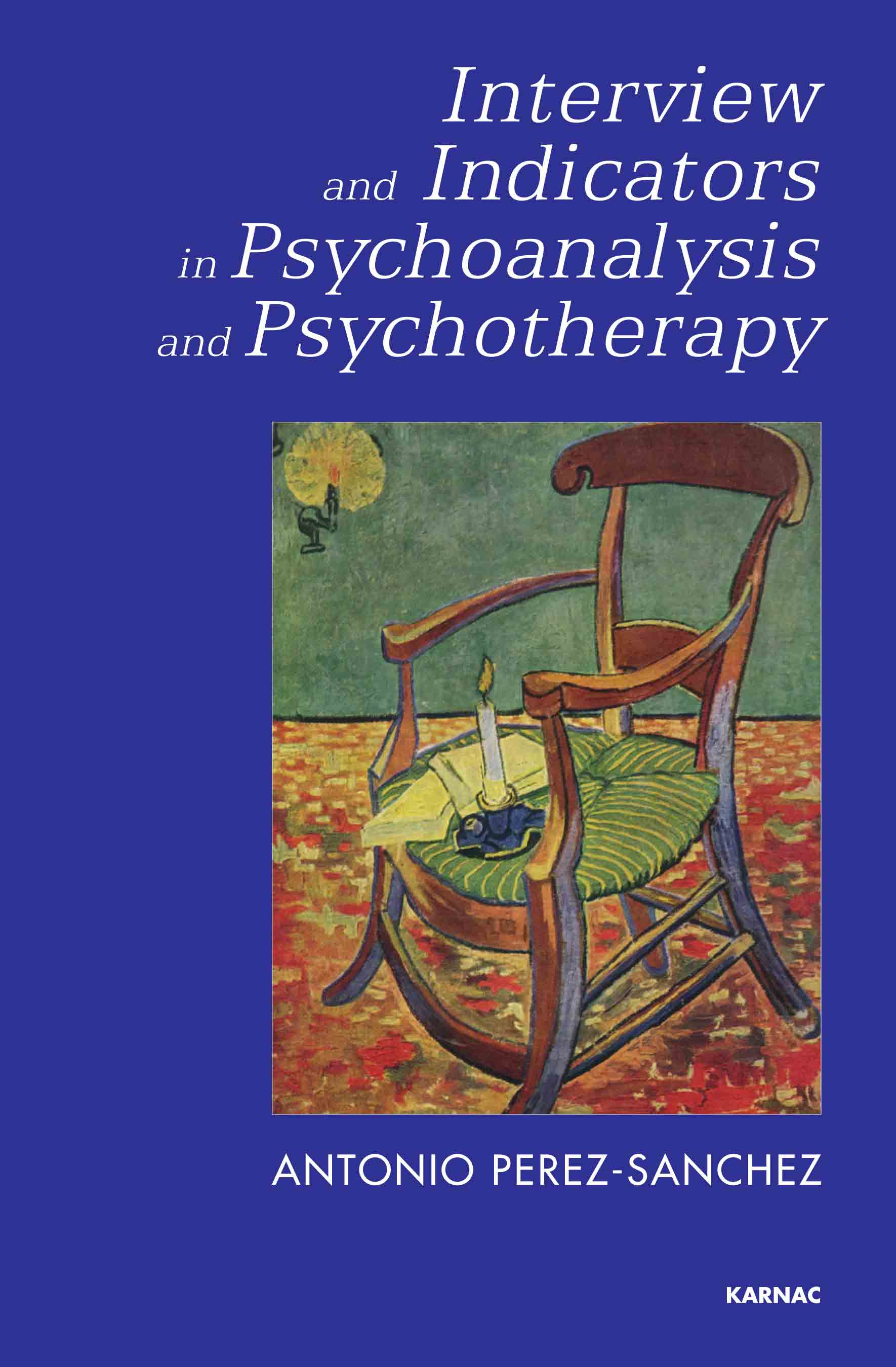 Book Details
Publisher : Routledge
Published : September 2012
Cover : Paperback
Pages : 288
Category :
Psychoanalysis
Category 2 :
Individual Psychotherapy
Catalogue No : 33160
ISBN 13 : 9781780491295
ISBN 10 : 1780491298
Also by Antonio Perez-Sanchez
The book deals with initial interviews in psychoanalysis and psychotherapy, suggesting the idea of special "indicators". These indicators relate to three main areas.
Firstly, psychoanalytical understanding of initial interviews to evaluate the patient's suitability for a psychoanalytically based treatment, discussing the dynamics, aims and technique of the interview. Three areas to be explored in the interview are considered: psychopathological data; biographical data, and data arising from the interaction of the patient with the therapist in the interview itself.
Secondly, part of the book is devoted to the definition and description of what the author calls "indicators" for the therapist to build a personality profile showing suitability for psychoanalytic treatment. The main theoretical bases of the book are Freud, Klein and Bion.
A third part deals with the controversial issue of the differentiation between psychoanalysis and psychoanalytic psychotherapy. The specificity of psychoanalysis is defined in comparison with psychotherapy. A specific psychoanalytic method and setting may be created as well as a specific psychotherapeutic method and setting.
Reviews and Endorsements
'To be there, to experience the encounter, to focus on the clinical elements, to go deep from the very beginning when meeting a new patient: Interview and Indicators in Psychotherapy and Psychoanalysis by Antonio Pérez-Sánchez offers a unique opportunity to share the observations and technical suggestions of an experienced and internationally well-known clinician. A sharp, well documented, and unitary view on the potential start and intake of a new psychoanalytic treatment.'
- Dr Stefano Bolognini, President of the Italian Psychoanalytic Society and President-Elect of the International Psychoanalytical Association

'This book is an excellent example of the work of an experienced clinician who is also an extremely knowledgeable supervisor. Although aimed more specifically at mental health professionals working in the public sector, it will be of great interest also to supervisors. Taking as his basis the evolution of psychoanalytical theories and techniques, the author develops in a didactic manner a scientific approach in which clinicians will find all the necessary tools for reaching a conclusion as to what kind of psychodynamic treatment would be most appropriate in a given case; in this way, they will be able to avoid offering their patients treatment procedures that might turn out to be inadequate. On that solid foundation, clinicians will be able to develop their own personal approach. In some cases, supervisors too will perhaps be encouraged to take an entirely new look at how they proceed, and to consider how clinical knowledge, treatment indications, and various psychotherapeutic techniques can be passed on. This book is quite simply absolutely essential reading.'
- Serge Frisch, President of the European Psychoanalytical Federation

'Antonio Pérez-Sánchez has distilled his extensive experience as clinician and supervisor into this very clear, lively, and comprehensive discussion of the dynamics of first interviews in psychoanalytic psychotherapy and psychoanalysis. His focus on the patient's and the interviewer's anxiety as a central determinant of the interview process is spot-on. It allows him to develop an innovative and clinically useful concept of psychodynamic indicators, in which the patient's whole personality is taken into account and in which diagnostic and therapeutic considerations are closely intertwined. This book's well-organised structure and the author's astute observations and clinical insights will make it valuable reading both for students of psychoanalytic psychotherapy and psychoanalysis, and for seasoned clinicians.'
- Dr Bernard Reith, Chairman of the Working Party on Initiating Psychoanalysis of the European Psychoanalytical Federation
About the Author(s)
Antonio Perez-Sanchez is a psychiatrist and psychoanalyst. He is a training and supervisor analyst of the Spanish Psychoanalytical Society and was its president (2008 to 2012). He is currently chair of the IPA Sponsoring Committee for the Portuguese Study Group NNP, and a member of the European team of the IPA Encyclopedic Dictionary. He has written papers on anxiety, envy, psychic truth, forgiveness and temporality, apart from other technical articles about psychotherapy and psychoanalysis. He is the author of five books, written in Spanish, about psychotherapy and ending analysis. One of them has been translated into English (Interview and Indicator in Psychoanalysis and Psychotherapy, London, Karnac Books, 2012) and Italian (2014).
You may also like