Psychoanalytic Reflections on The Freudian Death Drive: In Theory, the Clinic, and Art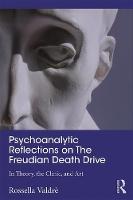 Book Details
Publisher : Routledge
Published : December 2018
Cover : Paperback
Pages : 188
Category :
Psychoanalysis
Catalogue No : 94075
ISBN 13 : 9781138354340
ISBN 10 : 1138354341
Also by Rossella Valdre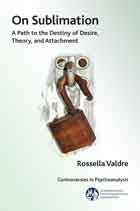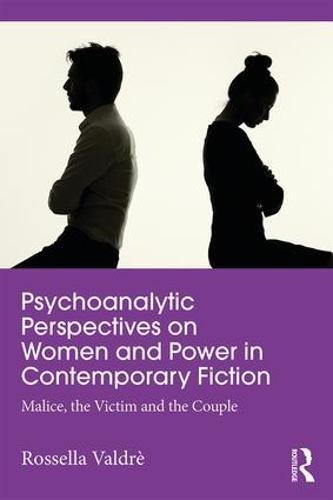 Psychoanalytic Reflections on The Freudian Death Drive is a highly accessible book that investigates the relevance, complexity and originality of a hugely controversial Freudian concept which, the author argues, continues to exert enormous influence on modernity and plays an often-imperceptible role in the violence and so-called sad passions of contemporary society.
With examples from cinema, literature and the consulting room, the book's four chapters - theory, the clinic, art and contemporaneity - investigate every angle, usually little explored, of the death drive: its positive functions, such as its contribution to subjectification; its ambiguous relationship with sublimation; the clues it provides about transgenerational matters; and its effects on the feminine. This is not a book about aggression, a type of extroflection of the death drive made visible, studied and striking; rather, it is about the derivatives of the pulsion that changes in the clinic, in life, in society, in artistic forms. With bold and innovative concepts and by making connections to film and books, Rossella Valdre unequivocally argues that the contemporary clinic is a clinic of the death drive.
Psychoanalytic Reflections on The Freudian Death Drive seeks to relaunch the debate on a controversial and neglected concept and will appeal to psychoanalysts and psychoanalytic psychotherapists. Today's renewed interest in the Freudian death drive attests to its extraordinary ability to explain both new pathologies and socio-economic phenomena.
About the Author(s)
Rossella Valdrè is a psychiatrist and psychoanalyst and a member of the SPI (Società Psicoanalitica Italiana) and the IPA (International Psychoanalytical Association). A graduate of the University of Genoa, she trained in Genoa and then in Milan. After her early years in institutional work, in recent years she has concentrated on her private psychoanalytical practice whilst she is also a supervisor in institutional environments and a court-appointed expert for the Juvenile Courts. For some years now she has been teaching psychoanalytic theory at the Faculty of Psychology of Genoa University. Her interest in cinema and psychoanalysis has led to the publication of film reviews (www.spiweb.it) and the presentation of films in different psychoanalytic centres. She is author of the book La lingua sognata della realtà. Cinema e psicoanalisi nell'esplorazione della contemporaneità (The dream language of reality: Cinema and psychoanalysis in the exploration of contemporaneity, published by Antigone, 2013). In addition to cinema, her fields of interest include the extension of psychoanalysis into the world of culture, art, literature and society, always connecting and interpreting in the light of psychoanalytic theory, with particular attention to Freudian metapsychology. Author of work and reviews in the Rivista di Psicoanalisi, film essays in the International Journal and book reviews in the Revue Francaise de Psychanalyse, she lives and works in Genoa.
You may also like