Book Details
Publisher : Routledge
Published : 2014
Cover : Paperback
Pages : 340
Category :
Psychoanalysis
Catalogue No : 36761
ISBN 13 : 9781138796454
ISBN 10 : 113879645X
Also by Edna O'Shaughnessy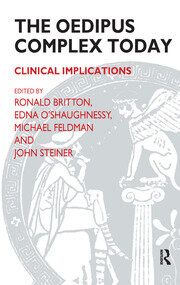 Also by Richard Rusbridger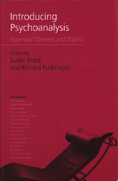 The papers of Edna O'Shaughnessy are among the finest to be found in psychoanalytic writing. Her work is unified not so much by its subject matter, which is diverse, but by her underlying preoccupations, including the nature of psychic reality and subjectivity, and the psychic limits of endurance and reparation.
Here a selection of her work, edited and with an introduction by Richard Rusbridger, is brought together in a collection which demonstrates the contribution that O'Shaughnessy has made to many areas of psychoanalysis, from personality organisations, the superego, psychic refuges and the Oedipus complex to the subject of whether a liar can be psychoanalysed. Inquiries in Psychoanalysis is a record of clinical work and thinking over sixty years of psychoanalytic practice with children and adults. This wide-ranging selection of work will be essential reading for psychoanalysts, psychotherapists and students.
Contents: Foreword. Introduction. Papers: The Absent Object. Interminably a Patient. A Clinical Study of a Defensive Organisation. A Commemorative Essay on W.R. Bion's Theory of Thinking. Words and Working Through. A 3 ½ Year Old Boy's Melancholic Identification With an Original Object. The Invisible Oedipus Complex. Seeing With Meaning and Emotion. Can a Liar be Psychoanalysed? Enclaves and Excursions. Psychosis: Not Thinking in a Bizarre World. What is a Clinical Fact? Relating to the Superego. Dreaming and Not Dreaming. A Projective Identification With Frankenstein: Some Questions About Psychic Limits. Whose Bion? Mental Connectedness. Intrusions. Gratitude. Where is Here? When is Now? Reviews. Review of Phyliss Grosskurth, Melanie Klein: Her World and Her Work. Review of Herbert Rosenfeld, Impasse and Interpretation. Review of Gérard Bléandonou, Wilfred Bion: his Life and Work 1979-1979. Review of The Dead Mother: the Work of André Green, Edited by Gregorio Kohon. References
Reviews and Endorsements
'An outstanding collection of papers many of us have been waiting for. Edna O'Shaughnessy is one of the most penetrating and original psychoanalysts today. These impressive papers offer the reader much interest, pleasure and understanding. They reflect O'Shaughnessy's clinical sensitivity, careful and accurate observations, and the profound quality of her thinking.'
- Michael Feldman, Psychoanalyst, Chair, Melanie Klein Trust

'Edna O'Shaughnessy is in outstanding psychoanalyst and she is rightly revered for her personal contributions to psychoanalytic theory. As is demonstrated in this book she has clarity, depth and sensibility, qualities not often found in combination. Her appreciation and understanding of Freud and Klein is enhanced by her own experience based individual approach to adult and child analysis. This is exemplified in this book which will be greatly enriching for anyone interested in psychoanalytic thinking and anyone interested in thinking.'
- Ron Britton, Psychoanalyst, Former President of the British Psychoanalytic Society

'One of our deepest needs is to understand truly that we are truly understood. The drama begins in infancy; at stake is the possibility of a mind. On occasion we encounter an author whose insight into this fragile dialectic is extraordinary, but who is also so in touch with her reader that she can take us along. Such is the mastery of Edna O'Shaughnessy's psychoanalytical writings. This book is itself an opportunity for understanding and for being understood.'
- Jonathan Lear, Psychoanalyst, John U. Nef Distinguished Service Professor at the Committee on Social Thought and Professor of Philosophy at the University of Chicago
About the Author(s)
Edna O'Shaughnessy came to psychoanalysis from philosophy, first training as a Child Psychotherapist at the Tavistock Clinic in the 1950s. In the 1960s she trained at the British Psychoanalytical Society of which she is a training and supervising analyst and also a child analyst. Her many published papers are written from both a clinical and a conceptual perspective.
More titles by Edna O'Shaughnessy
Richard Rusbridger is a training and supervising analyst of the British Psychoanalytical Society and an Honorary Reader at University College, London.
You may also like