Illusion and Reality: The Meaning of Anxiety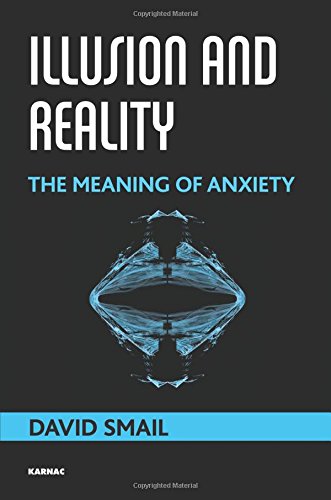 Also by David Smail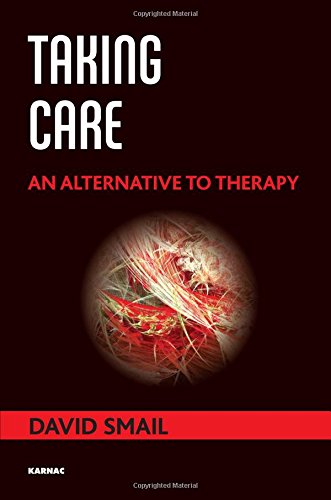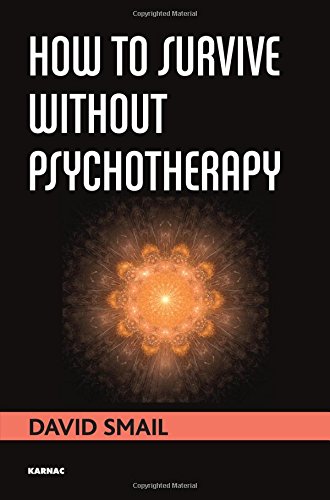 This work challenges the notion that anxiety and depression amount to a mental illness denoting that something is wrong with the individual sufferer. Instead, anxiety and depression are described as perfectly rational responses to difficulties in the sufferer's world, experienced subjectively by that person.
An essential contrast is drawn between objective conceptions of normality (what reality ought to be as per commercial and other objectifying sources) and the reality of the individual's subjective experience of the world (abuse, unemployment, and so on). Chapters include tackling the myth of normality; examining shyness; and analysing the way in which assumptions behind the use of language can foster anxiety and depression.
The book's primary purpose is to explain the meaning of anxiety as experienced by the sufferer. These insights also lead to a view, by way of secondary purpose, that the role of the therapist is not in 'curing' the individual, but rather to negotiate demystification and to provide insight into the effects of the problems in the sufferer's world, based on the sufferer and the therapist's shared subjective understanding. The curative claims of other models of 'treatment' are evaluated.
Whilst David Smail's training in psychology and philosophy shines through his analysis, the primary source for his views is his experience as a clinical psychologist working in the NHS in Nottingham seeing 'patients' from all walks of life.
Reviews and Endorsements
'Illusion and Reality is a particular gem in David Smail's oeuvre. It's a book I've recommended or loaned to people in therapy with me more than any other; it addresses the common, and often disabling, predicament of anxiety and does so in a way that is a model of humanity and compassion. It is also genuinely freeing. Its chapter titles are revealing: 'The myth of normality', 'The reality of threat', 'Shyness and the self as object' and 'The possibility of undeception'. I love this last one, with that marvellous new word, so simple, yet so apt. It's a fine example of a strong strand of his project, of restoring to people a respect for their own subjectivity, "to take heed of one's intuitive sensitivity" and, by implication, to challenge the false objectivity that is so prevalent in the culture..'
— Paul Gordon, member of the Philadelphia Association and author of The Hope of Therapy and Face to Face: Therapy as Ethics

'David Smail was a constructive critic. With finely tuned precision, he cut deeply into what is wrong with psychotherapy and, with wisdom, he pointed to another way to deal with the feelings of despair, anxiety, and depression we experience in contemporary life. He was a genuine psychologist who applied the craft skillfully. Reading what he has written is, for want of a better term, "therapeutic." His books always leave me thoughtful and hopeful, comforted by the sense that here was a man who actually understood something of life and had a grasp of what happiness really means.'
— Dr Tana Dineen, author of Manufacturing Victims: What the Psychology Industry is Doing to People

'David developed clinical psychological ideas that offered a radical and humane approach to understanding and helping people in difficulty. He broadened the scope of the practice of clinical psychology from assessment to reflective therapeutic interventions, and then on to community psychology and locating preventative work and the facilitation of collective activity in communities of interest. His introduction of community psychology roles to mainstream clinical psychology services was innovative and ahead of its time. He endorsed community psychology, and was vigorously pioneering, while also sceptical about aspirations for psychology securing significant social change.

David argued that a rigorous understanding of individuals necessarily incorporates an appreciation of their access to power. He analysed people's proximal powers in the context of distal forces. He described a reflexive approach that means that there are questions that are always pertinent to psychological interventions: What resources are available to this person/family/community? What material, social and economic power is accessible to them? What possibilities for change are afforded by their situations and environments? In whose interests is this intervention? Thus we are always challenged to consider whether services are truly in the interests of the people they purport to help.

David showed us the importance of the quality of relationships, of being humane and modest, and, most importantly, to go beyond individualistic and voluntaristic concepts for understanding and working with people who are distressed. Apart from the thoughtful and practical ways of working that he inspired, he also generated invaluable and creative networks of support and encouragement between people who are committed to the ethical concern that "our common humanity enjoins us to mitigate suffering in others as in ourselves". I shall continue to appreciate David's wisdom and integrity and to remember him very fondly.'
— Jan Bostock, Psychological Services Professional Lead, Planned Care, Northumberland Tyne and Wear NHS Foundation Trust.
About the Author(s)
David Smail was a consultant clinical psychologist in the NHS and Special Professor in Clinical Psychology at the University of Nottingham.
You may also like