How Does Analysis Cure?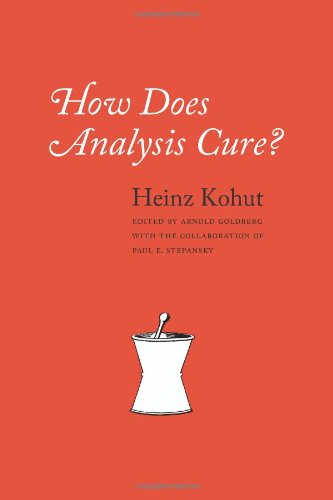 Book Details
Publisher : University of Chicago Press
Published : 2013
Cover : Paperback
Pages : 254
Category :
Psychoanalysis
Catalogue No : 33550
ISBN 13 : 9780226006000
ISBN 10 : 022600600X
Also by Heinz Kohut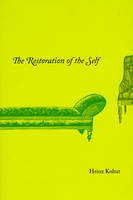 The Austro-American psychoanalyst Heinz Kohut was one of the foremost leaders in his field and developed the school of self-psychology, which sets aside the Freudian explanations for behavior and looks instead at self/object relationships and empathy in order to shed light on human behavior. In How Does Analysis Cure? Kohut presents the theoretical framework for self-psychology and carefully lays out how the self develops over the course of time. Kohut also specifically defines mental health and mental illness in relation to the Ocdipus complex and narcissism, while investigating the nature of analysis itself as treatment and cure for pathologies. This in-depth examination of "the talking cure" explores the lesser-studied phenomena of psychoanalysis, including when it is beneficial for analyses to be left unfinished, and the changing definition of "normal." An essential volume for working psychoanalysts, this book is important not only for psychologists, but also for anyone interested in the complex inner workings of the human psyche.
'A landmark book which will exert increasing influence with passing time. . .its success lies in the accomplishment of its stated aims.'
- Carl T. Rotenberg, Journal of the American Academy of Psychoanalysis
About the Author(s)
Heinz Kohut (1913-81) was born on May 3, 1913 in Vienna, Austria - a country whose culture, literature and music permeated his very being. He finished his medical studies in 1938, after Austria was annexed to Nazi Germany, giving him little time to escape the horrors that awaited the Jews in that country. He then spent a year in England, from where he emigrated to the United State and settled in Chicago in 1939. Trained in neurology and psychiatry, he attained the rank of Assistant Professor in Psychiatry at the University of Chicago. He became a psychoanalyst at the Chicago Institute for Psychoanalysis, where he was a highly esteemed member of the faculty. As teacher, supervisor, mentor, thinker his two-year course on Freud's work became legendary. Kohut became President of the American Psychoanalytic Association for 1964-65. During the last ten years of his life, from 1971 to 1981, even while he was deathly ill throughout, he created his post-Freudian ""self psychology"" - a new theory and treatment approach to psychoanalysis - that was appreciated world-wide. Kohut is the author of many books, including How Does Analysis Cure? and The Restoration of the Self.
You may also like