Horny and Hormonal: Young People, Sex and the Anxieties of Sexuality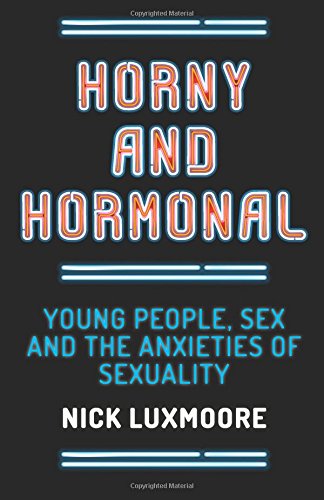 Book Details
Publisher : Jessica Kingsley
Published : 2016
Cover : Paperback
Pages : 224
Category :
Child and Adolescent Studies
Catalogue No : 38932
ISBN 13 : 9781785920318
ISBN 10 : 1785920316
Also by Nick Luxmoore
Ellis's mother is angry because he's been watching porn. Sheron says she hates her body. Mitchell's upset because Jack doesn't want to have sex with him...
Sex affects everything. It may not be the single most important thing in a young person's life, but it's always important and a crucial means by which young people try to understand themselves, whether they're in sexual relationships, on the brink of sexual relationships or watching from afar. Yet sex and sexuality are subjects that many adults (including parents, counsellors, teachers and other professionals) are wary of talking about with young people.
This book is about helping young people feel less anxious about sex and sexuality. It's also about helping professionals feel more confident. Weaving case material with theory and discussion, Nick Luxmoore describes vividly the dilemmas faced by so many young people and suggests ways of supporting them effectively at such a crucial and sensitive time in their lives.
About the Author(s)
Nick Luxmoore is a school counsellor, trainer, teacher, youth worker and UKCP registered Psychodrama psychotherapist. He has over 35 years' experience of work with young people and with the professionals who support them. He is the author of several books including School Counsellors Working with Young People and Staff: A Whole-School Approach, Working with Anger and Young People and Feeling Like Crap: Young People and the Meaning of Self-Esteem. He currently works as the Counsellor at King Alfred's Academy, Wantage, UK.
You may also like