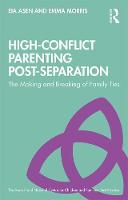 Book Details
Publisher : Routledge
Published : March 2020
Cover : Paperback
Pages : 156
Category :
Family, Couple and Systemic Therapy
Catalogue No : 94936
ISBN 13 : 9781138603608
ISBN 10 : 1138603600
Also by Eia Asen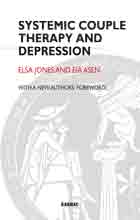 High-Conflict Parenting Post-Separation: The Making and Breaking of Family Ties describes an innovative approach for families where children are caught up in their parents' acrimonious relationship - before, during and after formal legal proceedings have been initiated and concluded.
This first book in a brand new series by researchers and clinicians at the Anna Freud National Centre for Children and Families (AFNCCF) outlines a model of therapeutic work which involves children, their parents and the wider family and social network. The aim is to protect children from conflict between their parents and thus enable them to have healthy relationships across both 'sides' of their family network.
High-Conflict Parenting Post-Separation is written for professionals who work with high-conflict families - be that psychologists, psychiatrists, child and adult psychotherapists, family therapists, social workers, children's guardians and legal professionals including solicitors and mediators, as well as students and trainees in all these different disciplines. The book should also be of considerable interest for parents who struggle with post-separation issues that involve their children.
About the Author(s)
Eia Asen is a Consultant Child and Adolescent Psychiatrist and a Consultant Psychiatrist in Psychotherapy, and is clinical director of the Marlborough Family Service, London.
Dr Emma Morris, DClinPsy, is a Consultant Clinical Psychologist who worked at the Marlborough Family Service with Prof Asen before for 10 years moving to the Anna Freud National Centre for Children and Families in 2014. In her current role as Senior Clinician for the Specialist Trauma and Maltreatment Service at the Center she leads on several projects including a busy clinical service for contact and residence cases. She has published research in peer reviewed journals and regularly provides teaching and consultation in academic and professional settings both in the UK and Europe.
You may also like