Hands: What We Do with Them - and Why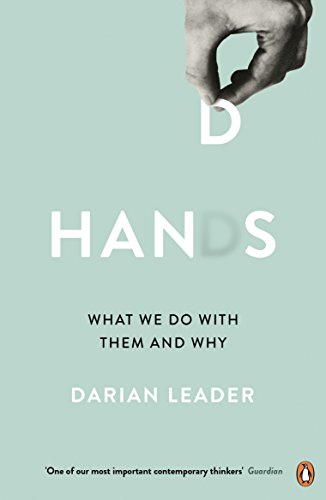 Book Details
Publisher : Penguin Books
Published : 2017
Cover : Paperback
Pages : 128
Category :
Popular Psychology
Catalogue No : 40532
ISBN 13 : 9780241974001
ISBN 10 : 0241974003
Also by Darian Leader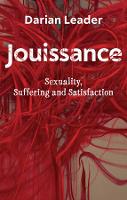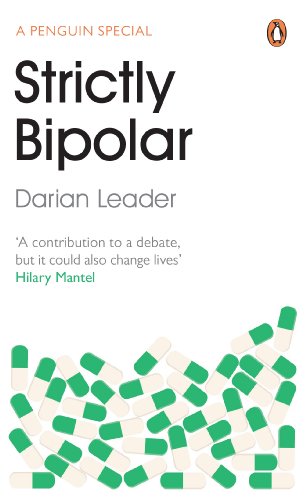 Our Customers Average Rating
Read all reviews (1)





How much do you really know about your own hands? Throughout history , civilisations have been defined by the work of human hands: inventing tools, writing records, operating machinery, typing, texting, swiping. But beneath this known history is another, secret story: our hands are not the obedient servants that they seem to be. Through conscious and unconscious gesture, they reveal our deepest psychology, our weaknesses and obsessions, our personal history and our social conditioning. Why do zombies walk with their hands outstretched? How does a new-born baby 'talk' with his hands? What is the connection between prayer beads, snuff boxes and cell phones? And most importantly, can we unlock the mystery of our hands in order to truly know ourselves? The key to understanding everything around you - and everything within you - is staring you in the face. Take a journey through fascinating anecdotes and brilliant psychoanalytic research, through a legacy of ideas from da Vinci to Dickens to Die Hard. With wit and dexterity, Darian Leader reveals that there's much more to your hands than meets the eye.
About the Author(s)
Darian Leader is a psychoanalyst practising in London. He is a member of the Centre for Freudian Analysis and Research and of the College of Psychoanalysts - UK. He is the author of Why Do Women Write More Letters Than They Post?, Promises Lovers Make When It Gets Late, Freud's Footnotes and Stealing the Mona Lisa, and co-author, with David Corfield, of Why Do People Get Ill?.
Customer Reviews
Our customers have given this title an average rating of 5 out of 5 from 1 review(s), add your own review for this title.
Dr David Mathew on 30/04/2018 11:31:41





(5 out of 5)
If you have read any other of Dr Leader's books you will know that he is an extremely gifted writer and a brilliant mind. This book will confirm it. HANDS is a witty and intelligent exploration of a part of our bodies that we might well take for granted.
You may also like