A Clinical Introduction to Freud: Techniques for Everyday Practice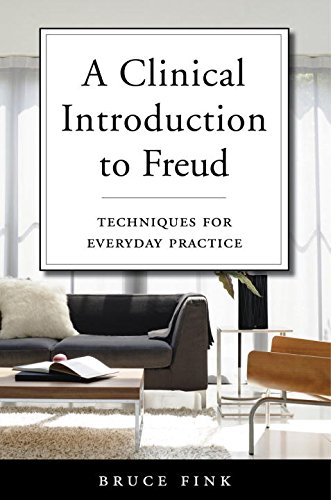 Book Details
Publisher : W.W.Norton
Published : 2017
Cover : Hardback
Pages : 384
Category :
Psychoanalysis
Catalogue No : 40196
ISBN 13 : 9780393711967
ISBN 10 : 039371196X
Also by Bruce Fink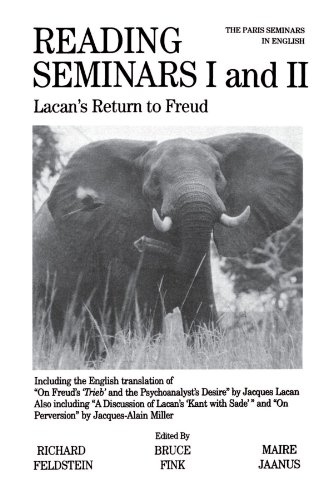 Often overlooked because he is so easy to mock, ridicule, or just plain misunderstand, Freud introduced many techniques for clinical practice that are still widely employed today. Yet surprisingly, there has never been a clinical introduction to Freud's work that might be of use to students and professionals in their everyday lives and careers - until now.
Bruce Fink, who is his generation's most respected translator of Lacan's work and a profound interpreter of Freud's, has written the definitive clinical introduction to Freud. Having taught Freud to both undergraduate and graduate students for twenty years, Fink provides a highly readable introduction to Freud's work that emphasises Freud's enduring clinical relevance and usefulness to practitioners of many persuasions - not just to those who are psychoanalytically trained. This book presents Freud in an eminently usable way, providing readers with a plethora of examples from everyday life and clinical practice illustrating the insightfulness and continued applicability of Freud's ideas.
The overriding focus is on techniques Freud developed for going directly toward the unconscious, illustrating how we can employ them today and perhaps even improve on them. Fink also lays out many of Freud's fundamental concepts — such as repression, isolation, displacement, anxiety, affect, free association, repetition, obsession, and wish-fulfillment — and situates them in highly applicable clinical contexts.
The emphasis throughout is on the myriad techniques developed by Freud that clinicians of all backgrounds and orientations can draw upon to put in their therapy toolbox, whether or not they identify as "Freudians".
With references ranging from Star Trek and the Moody Blues to hard drives and unicorns, Bruce Fink's elegant writing brings Freud into sharp focus for clinicians of all backgrounds. To readers who ask with an open mind "Does this approach allow me to see anything that I had not seen before in my clinical work?" this book will offer many new insights.
About the Author(s)
Bruce Fink is a practising Lacanian psychoanalyst and analytic supervisor who trained in France with the psychoanalytic institute that Jacques Lacan created shortly before his death, the École de la Cause freudienne in Paris. He has translated several of Lacan's works into English, including Écrits: The First Complete Edition and Seminar XX: Encore, and is the author of numerous books on Lacan, including The Lacanian Subject, A Clinical Introduction to Lacanian Psychoanalysis, Lacan to the Letter, Fundamentals of Psychoanalytic Technique, and most recently Against Understanding.
You may also like