Growing Through the Erotic Transference: An Analysand's Journey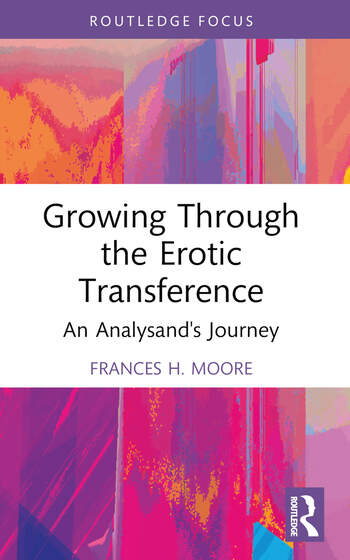 Book Details
Publisher : Routledge
Published : August 2022
Cover : Hardback
Pages : 86
Category :
Psychoanalysis
Catalogue No : 96806
ISBN 13 : 9781032353982
ISBN 10 : 9781032353
The book offers an in-depth case study of the erotic transference experienced by a female analysand with her male analyst, exploring how the shifting phases of erotic transference help the analysand to understand, rediscover and redefine herself with transformative growth.
The first half of the book tells the story of the analysis, which is richly imbued with the erotic from the beginning. It describes the complexity of the relationship between analyst and analysand, and how the patient is able to grow through experiencing, analysing and progressing through the erotic transference. The second half of the book consists of five reflections, highlighting relative blind spots in the current thinking on the erotic transference and countertransference. The author explores the dynamics of power, potency and erotic turn-on between male analyst and female analysand and considers the implications for the erotic transference when the patient is a sexual abuse survivor. She also explores the nature of 'transference love' itself: whether it is 'real love' and how both members of the dyad can surrender to it enough to grow, while not losing their bearings. The final reflection considers the role of the patient's voice in the psychoanalytic literature and argues the need for more of such accounts to enrich our understanding of this vital area.
Writing as the patient, the author is able to share a remarkable, frank and revealing glimpse into their personal experience of analysis, making this book essential reading for psychoanalysts, psychotherapists and anyone interested in understanding analysis in more depth.
You may also like