Fathers and Perinatal Mental Health: A Guide for Recognition, Treatment and Management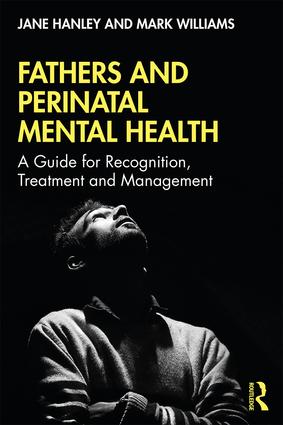 Also by Mark Williams
It is only in recent years that there has been development in the awareness of the father's mental health. Yet, the father's mental health can influence the mother, the infant, the family and society. This book seeks to address the reasons why the father or the potential father could suffer from a mental disorder or illness during the perinatal period, his reactions, and what can be done to help him.
The book explores the way in which fathers' mental health has presented in the past and how it presents now. It looks at the father's attitudes towards his mental well-being and how he may self-manage and self-medicate. It examines the impact and influence the potential father and the father's mental health has on his partner, infant and children. The reasons for certain disorders and illnesses are outlined, along with how they may manifest and are managed. Treatment options and types of medication are discussed and the ways in which the father can access the best possible help and support. Stories from fathers who have suffered from a particular mental illness or condition help others to understand both the practicalities and realities. The uniqueness of the shared stories from fathers highlights why recognition treatment and management are important to help other fathers improve their relationship with their partner and infant and to improve their own wellbeing.
The book is intended to help health practitioners and anyone who is concerned about fathers' mental health.
About the Author(s)
Mark Williams is Associate Professor of Global Medieval Literature at the University of Oxford and the author of Ireland's Immortals: A History of the Gods of Irish Myth. He writes with 'extraordinary erudition and devastating wit' (New York Review of Books).
You may also like