Estar presente para tu hijo en edad de parvulario: Observar, entender y ayudar a los niños
Book Details
Publisher : Ediciones Karnac
Published : July 2017
Cover : Paperback
Pages : 456
Category :
Spanish
Category 2 :
Child and Adolescent Studies
Catalogue No : 40234
ISBN 13 : 9781910444177
Also by Jeanne Magagna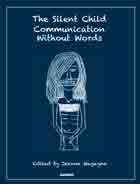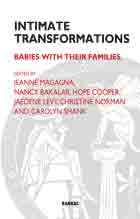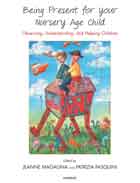 Paperback
£32.39
In stock, despatched within 24 hours
Free delivery worldwide
This title has been delisted and is no longer available to purchase
Reviews and Endorsements
'Este libro será de enorme interés para aquellos padres, abuelos y profesionales que busquen entender mejor las mentes de los bebés y niños pequeños, y la forma en la que ellos experimentan la vida y las relaciones. Este libro atestigua la importancia de un tipo particular de observación, de tomar nota de los niños y sus experiencias en un entorno creado por Patrizia Pasquini en Roma, con el apoyo de Jeanne Magagna en Londres. Pasquini ha creado un proyecto inspirador, Tempo Lineare, donde profesionales y padres trabajan juntos en el mejor interés del niño. Ella ha basado este proyecto en el entendimiento de una forma particular y no intrusiva de observar a los niños, la cual, mediante discusiones de grupo, permite que los padres y los miembros del personal discutan juntos sus pensamientos e ideas. Este libro ofrece una fuente de inspiración para padres y para cualquiera que trabaje con niños pequeños que busquen entender mejor el trabajo creativo con padres y colegas en el mejor interés del niño.'
—Trudy Klauber, Consultora y Psicoterapeuta Infantil, Clínica Tavistock

'Las contribuciones de este libro son solo un ejemplo del trabajo hecho por padres y practicantes involucrados en el programa de Tempo Lineare, incluyendo testimonios directos de los padres, relativos a lo que han vivido desde el nacimiento de sus bebés. No es usual leer algo de este tipo escrito directamente por los protagonistas, sin el filtro de un experto, y que ilumine las dificultades, problemas y dramas de convertirse en padre. Con una riqueza y profundidad originales, este libro muestra que esto es exactamente lo que Tempo Lineare intenta hacer.'
—Giuseppe Parigi, Presidente de la Asociación de Padres de Tempo Lineare

'Este libro captura de manera bella los notables logros y la atmósfera de Tempo Lineare, el innovador programa preventivo de salud mental desarrollado para bebés y niños pequeños en el parvulario y sus padres, en Roma. Así como el programa colaborativo mismo, el libro reúne las colaboraciones de psicoterapeutas infantiles, profesores y padres. Cada capítulo trae a la vida de manera vívida las aproximaciones reflexivas y creativas puestas en marcha para acoger y apoyar las capacidades de los padres de estar presentes para las experiencias emocionales de sus hijos y de ellos mismos. Al destacar el método Tavistock de observación psicoanalítica al centro de cada nivel del programa, Jeanne Magagna y Patrizia Pasquini exponen de manera lúcida las aplicaciones de este método en todo lo que tiene lugar ahí. El libro entrelaza teoría psicoanalítica, datos observacionales y reflexiones personales en un todo cohesionado. Asimismo, pone al lector en contacto con el mundo profundamente significativo del juego, del dibujo y de narrar historias, y el lugar esencial que este ocupa en el desarrollo de las capacidades imaginativas. En cada página, este libro inspira y enriquece nuestro entendimiento. Es una lectura esencial para un amplio espectro de disciplinas interesadas en el desarrollo social, cognitivo y emocional de niños muy pequeños.
—Deborah Blessing, miembro del consejo, Jubilee Jumpstart Child Care Center; Núcleo de Profesorado, Programa de Observación de Infantes y Niños Pequeños, Escuela de Psiquiatría de Washington, Estados Unidos.
About the Editor(s)
Jeanne Magagna was Head of Psychotherapy Services at Great Ormond Street Hospital for Children for twenty-two years. She also worked for ten years at Ellern Mede Centre for Eating Disorders in London. She received professional qualifications as a child, adult and family psychotherapist and a doctorate from the Tavistock Clinic. Formerly, Jeanne was the vice-president and joint coordinator of training for the Centro Studi Martha Harris Tavistock model trainings in Florence and Venice. She edited Universals of Psychoanalysis and jointly edited Psychotherapy with Families and Intimate Transformations: Babies with their Families (Karnac Books, 2004). Her special interest is applying the understandings of infant observation to work with children suffering from communication difficulties and anorexia nervosa.
Patrizia Pasquini completed a master's degree in Observation and Application of Psychoanalytical Concepts to the Work with Children, Adolescents and Families at the Centro Studi Martha Harris in Rome and the Tavistock and University of East London Degree Programme (1992-1994). She became a member of the Tavistock Society of Psychotherapists following completion of the Centro Studi Martha Harris Florence Tavistock Model Psychotherapy Child and Adolescent Psychotherapy Training. As part of her psychoanalytic training Patrizia also participated in a Psychoanalytic Group Psychotherapy Training at Spazio Psicoanalitico in Rome under the directorship of Professor Paolo Perrotti. Later she attended a three year group training on 'The Psychoanalytic Meaning of Tales'. Later Patrizia conducted a two year experiential group focussing upon emotional processes in teaching practice at the Spazio Psicoanalitico. Using the drawings of the Tempo Lineare children she later published a book of fairy tales, Da Fiaba Nasce (2002). Patrizia is currently the creator and Director of the Tempo Lineare Service in Rome which is described in this book.
You may also like