Enduring Loss: Mourning, Depression and Narcissism Throughout the Life Cycle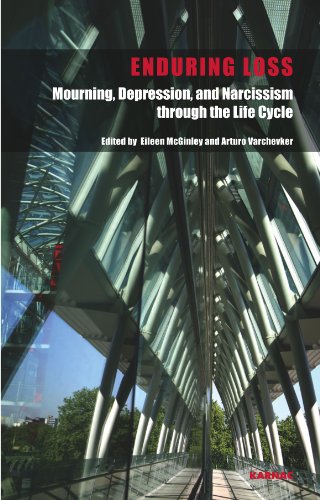 Book Details
Publisher : Routledge
Published : 2010
Cover : Paperback
Pages : 300
Category :
Psychoanalysis
Catalogue No : 27810
ISBN 13 : 9781855756922
ISBN 10 : 1855756927
Also by Arturo Varchevker
Also by Eileen McGinley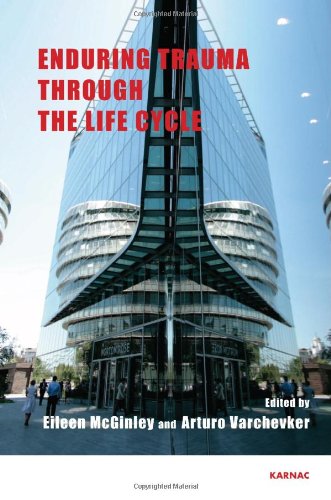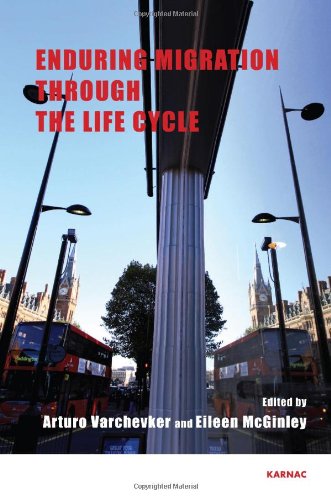 This book comprises a selection of papers initially presented as a series of lectures organised by the Psychoanalytic Forum of the British Psychoanalytical Society. The aims of these lectures was to revisit Freud's key papers 'On Narcissism' (1914) and 'Mourning and Melancholia' (1917), and to look at how they are used in today's thinking about the different stages of life. The contributions, by well known clinicians and theoreticians in their respective fields, capture certain important themes which were put together with two main incentives in mind: firstly, to consider that mourning, depression and narcissism constitute the basic fabric of psychoanalytic theorizing. Secondly, the centrality of these concepts not only illustrate a particular way of understanding mental functioning but, by locating them at different stages of the individual development, offers a wider, more effective and at times different perspective.
Reviews and Endorsements
'Enduring Loss: Mourning, Depression, and Narcissism Through the Life Cycle revisits two of Freud's key papers, "On Narcissism" and "Mourning and Melancholia", and asks a number of psychoanalysts and psychotherapists of varying orientation to consider them in relation to the life cycle, from childhood to old age, and culturally. Immediately such issues arise as - how does the individual deal with loss at different periods of life? What is mourned in later life? How do we understand narcissism in adolescence and early childhood? Is narcissism both normal and pathological? Some of these papers are deeply embedded in clinical work, other papers look at the concept "outdoors", i.e., more sociologically. This book opens up new and interesting ways of considering Freud's two papers, demonstrating in a fascinating series of papers their immediate relevance today.'
- Betty Joseph, Distinguished Fellow of the British Psychoanalytical Society

'This book approaches Freud's paper "Mourning and Melancholia" from our contemporary perspective which, in itself, makes it of very substantial importance. However, more than this, it examines the processes of mourning through the life cycle: childhood, adolescence and old age. This perspective allows us to examine the constant interaction between internal and external, the focus of psychoanalytic understanding, in a particularly explicit way.

The editors are to be very highly congratulated for bringing this unique perspective, the life cycle, to illuminate and deepen our understanding of the many sidedness of mourning and the consequences of failure to mourn. The book gathers together papers from major thinkers in British psychoanalysis and marks a very substantial contribution to psychoanalytic scholarship. It will also prove, because of the clarity and high quality of the writing, accessible to the interested layman.'
- David Bell, President Elect of the British Psychoanalytical Society

Contributors:
Anne Alvarez, Maria Rhode, Caroline Polmear, Margot Waddell, Denis Flynn and Helga Skogstad, Eileen McGinley, Stefano Bolognini, Sally Weintrobe, Arturo Varchevker, Ken Robinson, Margaret and Michael Rustin
About the Editor(s)
Eileen McGinley is a Member of the British Psychoanalytical Society, and works as a psychoanalyst in private practice in London. She was previously Consultant Psychiatrist in Psychotherapy at the Maudsley Hospital. She is an active member of the BPAS where she has been the Honorary Secretary of the Scientific Committee, Editor of the Bulletin and member of the organising committee of the EPFF 2 and 3. She is currently a member of the Curriculum Committee.
More titles by Eileen McGinley
Arturo Varchevker is a Fellow of the British Psychoanalytical Society, where he developed and chairs the Psychoanalytic Forum. He teaches in the UK and abroad, and his main area of interest in psychoanalysis is internal migration and psychic change. He is a marital and family therapist with a special interest in domestic violence and the impact of migration.
You may also like