Emancipatory Perspectives on Madness: Psychological, Social, and Spiritual Dimensions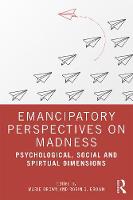 Book Details
Publisher : Routledge
Published : December 2020
Cover : Paperback
Pages : 182
Category :
Clinical Psychology
Catalogue No : 95418
ISBN 13 : 9780367360160
ISBN 10 : 9780367360
Also by Robin S. Brown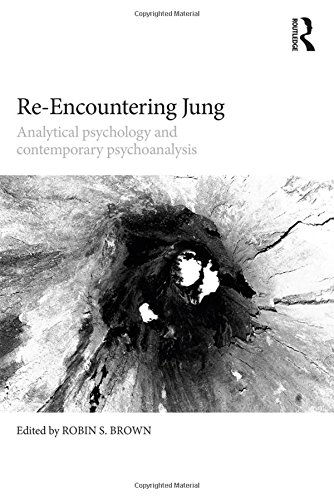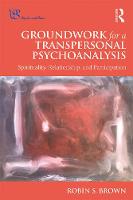 This collection offers a diverse range of perspectives that seek to find meaning in madness. Mainstream biomedical approaches tend to interpret experiences commonly labelled "psychotic" as being indicative of a biological illness that can best be ameliorated with prescription drugs. In seeking to counter this perspective, psychosocial outlooks commonly focus on the role of trauma and environmental stress. Although an appreciation for the role of trauma has been critical in expanding the ways in which we view madness, an emphasis of this kind may nevertheless continue to perpetuate a subtle form of reductivism-madness continues to be understood as the product of a deficit. In seeking to move beyond causal-reductivism, this book explores a variety of perspectives on the question of finding inherent meaning in madness and extreme states.
Contributors to this book are distinguished writers and researchers from a variety of international and interdisciplinary perspectives. Topics span the fields of depth psychology and psychoanalysis, creativity, Indigenous and postcolonial approaches, neurodiversity, mad studies, and mysticism and spirituality.
This collection will be of interest to mental health professionals, students and scholars of the humanities and social sciences, and people with lived experience of madness and extreme states. Readers will come away with an appreciation of the more generative aspects of madness, and a recognition that these experiences may be important for both personal and collective healing.
Reviews and Endorsements
"For those who would like to expand their understanding of a psychological crisis beyond the bio-medical paradigm of pathology and diagnostic labels this wonderful compilation brings many enlightening perspectives to the table. Especially during this tumultuous time, it is so liberating to understand that a personal or collective crisis can have special meaning and provide an opportunity for growth and healing when supported with compassion and understanding." - Phil Borges, director of CRAZYWISE: Rethinking Madness: Psychosis and Spiritual Awakening.

"In this excellent and timely book, philosophically and spiritually minded clinicians move beyond critique to develop imaginative and generative possibilities for understanding mental difference without falling into overused, and for many deeply problematic, pathologizing
frames. It's a welcome addition!" - Bradley Lewis, MD, PhD, New York University Gallatin School of Individualized Study.

"Emancipatory Perspectives on Madness offers the reader discourses which will be quite unique to many scholars and practitioners in the field of psychosis/madness. This important contribution offers elegantly nuanced and learned observations steeped in inter-disciplinary and psychoanalytically pluralistic modes of thought. These arresting papers challenge the received wisdom on psychosis, offering insightful, creative, even generative configurations, with great care given over to contextual exigencies, such as the cultural and historical fields." - David L. Downing, PsyD, ABPP, FAPA, Los Angeles Institute and Society for Psychoanalytic Studies.

"This earnest and scholarly book is a wonderful invitation to clinicians of all spiritual leanings and people with personal experiences of psychosis to engage in a respectful dialogue about the meaning of extreme states of mind. Without this dialogue all parties who care about the meanings expressed in psychosis risk talking at each other rather than to each other, which would be a great loss for everyone. This book encourages an essential conversation among stakeholders, clinical and personal, that examines the language and ideas we use to speak about psychosis, an experience that has deep roots in our shared humanity." - Michael Garrett, MD, author Psychotherapy for Psychosis Integrating Cognitive-Behavioral and Psychodynamic Treatment.

"The ten essays contained in this engaging and thought-provoking book are a collective exploration of the many interpretations and understandings of the nature and experience of madness that address the importance of exploring and understanding psychosis, not only from the familial and personal perspective, but also from the political, historical, socio-cultural, and spiritual." - Claire Bien, MEd, author, Hearing Voices, Living Fully: Living with the Voices in My Head.
About the Editor(s)
Marie Brown, PhD, is a clinical psychologist, adjunct professor in the Department of Clinical Psychology at Long Island University Brooklyn, and a co-founder of Hearing Voices Network NYC. She is the co-editor (with Marilyn Charles) of Women and Psychosis: Multidisciplinary Perspectives and Women and the Psychosocial Construction of Madness.
Robin S. Brown,, PhD, is a psychoanalyst in private practice and a member of adjunct faculty for the Counseling and Clinical Psychology Department at Teachers College, Columbia University. His first book, Psychoanalysis Beyond the End of Metaphysics: Thinking Towards the Post-Relational, won the American Board and Academy of Psychoanalysis Book Prize. This was followed by an edited collection, Re-Encountering Jung: Analytical Psychology and Contemporary Psychoanalysis. His most recent publication is Groundwork for a Transpersonal Psychoanalysis: Spirituality, Relationship, and Participation.
You may also like