Disabled Women and Domestic Violence: Responding to the Experiences of Survivors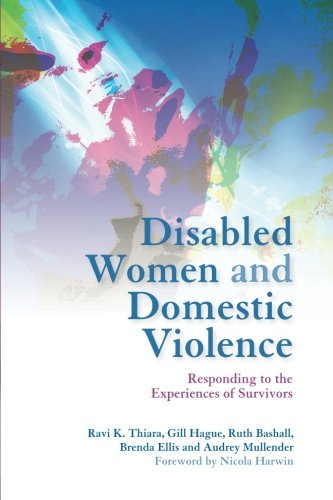 Book Details
Publisher : Jessica Kingsley
Published : 2011
Cover : Paperback
Pages : 192
Category :
Trauma and Violence
Catalogue No : 38264
ISBN 13 : 9781849050081
ISBN 10 : 1849050082
Also by Gill Hague
Also by Ravi K. Thiara
Domestic violence is encountered by disabled women more frequently than non-disabled women, yet disabled women are less likely to receive appropriate services, and there has been little research on their experiences and how this problem can be addressed. This book, drawing on the first UK national study of disabled women who have suffered domestic violence, highlights the experiences of these women, the nature of the violence perpetrated against them, and the seriousness and range of its impacts.
The book draws attention to the gaps in services for disabled women and discusses how professional responses should be developed and improved, pointing to current examples of good practice. It includes first-hand accounts from disabled women and includes contributions from leading disabled women activists. This book will be important reading for students, practitioners, policymakers and academics in the fields of disability and domestic violence.
About the Author(s)
Ravi K Thiara is Senior Research Fellow in the School of Health and Social Studies at the University of Warwick.
Gill Hague is Emeritus Professor of Violence Against Women Studies in the University of Bristol's Centre for Gender and Violence Research (of which she was a co-founder in 1990). She has worked for 40 years in the field and has played a key role in the pioneering development of violence against women research. She has been an activist, practitioner, academic and researcher, and has published extensively in the field.
Ruth Bashall is a prominent activist and consultant on disability issues and continues to be involved in organisations of disabled people.
Brenda Ellis is a long standing campaigner for disabled women's rights and issues including domestic violence.
Audrey Mullender is Principal of Ruskin College, Oxford University. Her distinguished research career has focused on domestic violence, post-adoption issues for birth relatives and groupwork theory.
You may also like