Danse Macabre and Other Stories: A Psychoanalytic Perspective on Global Dynamics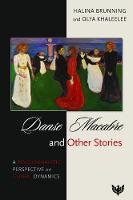 Book Details
Publisher : Karnac Books
Published : March 2021
Cover : Paperback
Pages : 340
Category :
Psychoanalysis
Category 2 :
Organisational Psychology
Catalogue No : 95309
ISBN 13 : 9781912691371
ISBN 10 : 9781912691
Also by Halina Brunning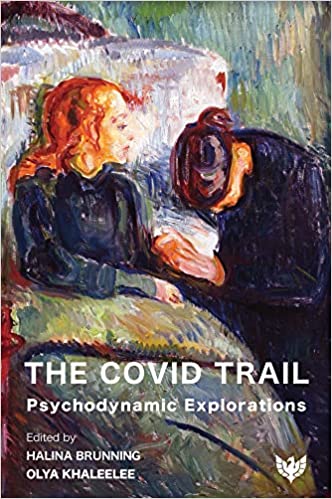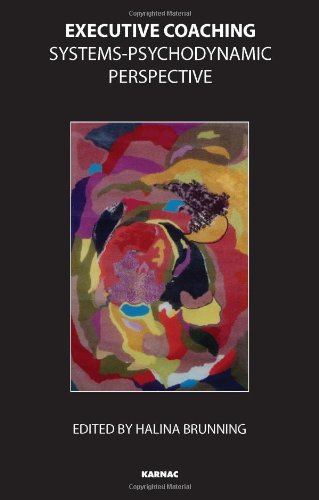 Danse Macabre and Other Stories: A Psychoanalytic Perspective on Global Dynamics examines the world using a systemic and psychoanalytic lens, including concepts of splitting, separation, projection, displacement, and the return of the repressed. They consider what impact the disappearance of some iconic and psychic containers has on individuals' functioning and why we choose populist leaders to shore up our own social defences. They question why the world feels so threatening to the twenty-first-century linked-in citizens when the objective facts suggest that overall much is improving for the global citizen.
Building on their previous work, Halina Brunning and Olya Khaleelee have created a coherent framework in order to conceptualise global dynamics within a matrix form. The matrix contains dialectic dynamic forces for both good and evil, love and hate, creation and destruction. They take a closer look at the plethora of phenomena which they see arising therein.
Whilst the matrix holds steady, inside it is a world in constant flux, reconfiguring and rearranging itself, as if in a kaleidoscope, with inevitable and unavoidable turbulence, but – Brunning and Khaleelee hypothesise – with an underlying pattern that is available to be discerned and studied.
Aware of this turbulence, Brunning and Khaleelee wish to share their view of the world in the hope of offering a containing reflection, capable of calming the nerves of the readers as well as their own.
Reviews and Endorsements
A wonderful book offering depth insights into the dynamics of a troubled world. It reveals how psychological and social forces dance unconsciously together, shaping the emotions and thinking which impact on our collective lives. Whether working with individuals, or working to change organisations and wider society, the learning from this deeply thoughtful book will be profound. A must-read for all who desire to "create the good society".
Dr Simon Western, CEO of Analytic Network Coaching; Adjunct Professor at University College Dublin, past President of the International Society for the Psychoanalytic Study of Organizations

A book that takes readers into the underlying meaning of global concerns and events. It demonstrates how psychoanalytically informed thinking can throw light on such issues as immigration, political leadership, climate change, colonisation, and globalisation. Moreover, interspersed through the chapters are stories that illustrate the more personal impacts of these global events, bringing such concerns home to us all. This book demonstrates global psychodynamics as an important field of study.
Professor Susan Long, Director of Research at the National Institute of Organisation Dynamics Australia, distinguished member of the International Society for the Psychoanalytic Study of Organisations, Associate of the Tavistock Institute

Together with a number of great colleagues, Halina Brunning and Olya Khaleelee bring a wealth of experience and thought to the telling of stories with meaning, purpose, and insight. This is an excellent and intriguing volume, and I thoroughly recommend it.
Professor Mark Stein, Chair in Leadership and Management, University of Leicester, UK

Halina Brunning and Olya Khaleelee have once again managed to produce a thought-provoking text that captivates the reader through its accessible writing-style. The establishing of an umbrella-perspective on current global social dynamics does not trivialise different facets of experience portrayed by each story. This beautiful piece of writing appreciates the complexity and troubles of our world today without painting it black. The span and scope of influence considered in this book across time and space make this a truly unique contribution to our global awareness and should be read by anyone who want to gain deeper understanding about how their own experience fits into the bigger picture.
Dr Nadine Tchelebi, senior consultant and editor of Organisational and Social Dynamics

Through a series of original storytelling exercises proposed by several systems, psychodynamic experts and scientists Halina Brunning and Olya Khaleelee offer precious unconscious assumptions about recent social, religious, and political phenomena in a variety of countries. By exploring the fight between Eros and Thanatos in society, where social defences, disappearing containers, splitting, threats on identity, perverse leaders, and vulnerability play a major role, they meaningfully follow Freud's attempt to explore clinically our world and possibly give way to a better form of civilisation.
Gilles Amado, Dr Psych, Emeritus Professor of Psychosociology (HEC Paris), founding member of the International Society for the Psychoanalytic Study of Organizations (ISPSO), member of the French Society for Group Psychoanalytic Psychotherapy (SFPPG)
Table of Contents

Acknowledgements
About the authors and contributors

Why this book now?
Introduction by Richard Morgan-Jones

CHAPTER 1
Eros and Thanatos in a danse macabre: a glimpse at the contemporary world

CHAPTER 2
Story about the disappearing containers
Story within a story by Jennifer Bean

CHAPTER 3
Story about splitting, separation, and the centre that does not hold
Story within a story by Claudia Nagel

CHAPTER 4
Story about troubling leadership in turbulent times
Story within a story by Leslie Brissett

CHAPTER 5
Story about the return of the repressed: the impact of colonisation and migration
Story within a story by Hűseyin Oezdemir

CHAPTER 6
Story about globalisation and its discontents
Story within a story by Ella C. Smith

CHAPTER 7
Story about social defences in a volatile world
Story about a story by Andrzej Leder

CHAPTER 8
What are these stories telling us about our world today?

CHAPTER 9
Final thoughts

CONCLUSIONS
The future we are in by Tim Dartington

References
Index
About the Author(s)
Halina Brunning is a Chartered Clinical Psychologist, Organizational Consultant and Executive Coach. She has worked in the British and Polish National Health Services as a psychologist, therapist, manager and consultant and published extensively on clinical and organizational issues Her books include Executive Coaching: Systems-Psychodynamic Perspective and Psychoanalytic Perspectives on a Turbulent World. Halina currently works as a freelance coach and consultant and runs her own international coaching practice in Europe. She is an Associate Fellow of the British Psychological Society, member of the International Society for the Psychoanalytic Study of Organisations, OPUS, Association of Coaching and founder member of the Coaching Psychology Forum.
More titles by Halina Brunning
Olya Khaleelee is a corporate psychologist, psychoanalytic psychotherapist, and organisational consultant with a particular interest in leadership, organisational transition, and transformation. She has been associated with the Tavistock Institute for over 30 years in developing group relations both in the UK and abroad, and was the first female director of the Leicester Conference, which explores authority, leadership and organisation from a psychoanalytic and systemic perspective. She was chairwoman of the London Centre for Psychotherapy (now part of British Psychotherapy Foundation) and for many years was director of OPUS: Organisation for Promoting the Understanding of Society, applying a psychoanalytic and systemic approach to understanding the societal processes that give rise to conflict and division. She has published extensively in the areas of leadership, including psychological assessment of senior executives and on system psychodynamics in the organisation and beyond, into society.
You may also like