Also by Gianfranco Cecchin

Also by Wendel A. Ray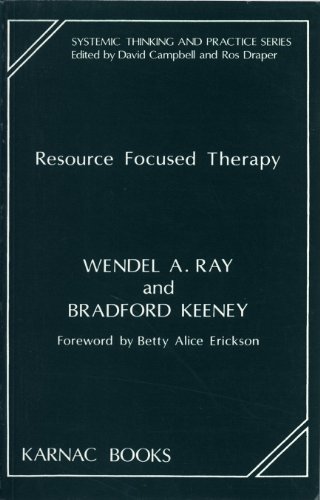 Our Customers Average Rating
Read all reviews (1)





Two central ideas have become part of the orthodoxy of modern family therapy thinking. The first is that the therapist is part of the system he or she observes, and the second is that the therapist and family create a co-evolving reality through their interactions until now. No one has described the process by which these concepts are played out in the course of therapy. Cecchin, Lane and Ray are opening the way for a new field of enquiry in psychotherapy.
In this book the authors identify the therapist's values and beliefs which they describe as prejudices, then they identify the equivalent prejudices held by the family, and finally they trace the ways a prejudice from one side affects the other and is, in turn, affected by the other. The book is a blend of theoretical discussion supported by case examples from therapy and the world at large.
Readers of this book will discover values about themselves which guide their therapy but have long since been rendered to some unconscious realm: values about certainty, control, accountability and the search for understanding. Also readers will be able to take one small step further back to observe themselves interacting with the prejudices of their clients.
Reviews and Endorsements
'Dare I ask whether Cecchin, Lane and Ray have become the Three Musketeers of family therapy? Beware to all who exercise pompous authority and one-up-gendership in this field. The blind obedience that public-relations-groomed, big-buck workshops stars crave is going to be plagued by these protectors of irreverence.'
- From the Foreword by Bradford P. Keeney, Professor and Director of Scholarly Studies University of St. Thomas, St. Paul, Minnesota
About the Editor(s)
Gianfranco Cecchin (August 22 1932 - February 2 2004) was an Italian psychiatrist and psychotherapist, and founder - along with Mara Palazzoli , Luigi Boscolo and Giuliana Prata - of the movement of systemic family therapy known today as the ""Milan Approach"".
Customer Reviews
Our customers have given this title an average rating of 4 out of 5 from 1 review(s), add your own review for this title.
S. Soper on 04/07/2006





(4 out of 5)
One of my favourite books and changes the way you think about your own value system. A must for trainees in family therapy and related disciplines.
You may also like