Also by Gianfranco Cecchin
Also by Wendel A. Ray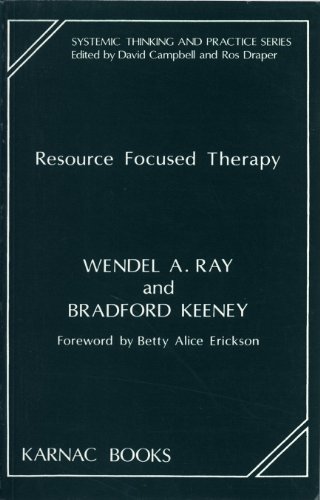 Irreverence: A strategy for Therapists' Survival marks the end result of a collaboration between the creative and highly respected therapists and writers in the family therapy field. It continues the tradition of the Milan group and later systemic thinkers to examine the way a therapist's own thinking can block the process of therapy and lead to feeling stuck. The authors define and demonstrate the use of a concept in the therapeutic field: Irreverence, which allows therapists to free themselves from the limitations of their own theoretical schools of thought and the familiar hypotheses they apply to their client families. They illustrate their ideas with some very challenging family therapy cases, such as violence and incest, and include an interesting consultation with the staff caring for a hospitalized patient. The book also extends the notion of irreverence beyond therapy to the fields of training and research where its application is both fresh and profound.
Reviews and Endorsements
'...It is difficult to write about this topic without appearing flippant or sarcastic and the opening chapter only just managers to avoid this problem. However, the clinical vignettes more than compensate. This is a compact book…and one of the excellent Systemic Thinking and Practice Series edited by David Campbell and Ros Draper. It is a book for therapists of all levels of experience, since it contains clues on how to acquire wisdom.'
- Peter Reder, Journal of Family Therapy
About the Editor(s)
Gianfranco Cecchin (August 22 1932 - February 2 2004) was an Italian psychiatrist and psychotherapist, and founder - along with Mara Palazzoli , Luigi Boscolo and Giuliana Prata - of the movement of systemic family therapy known today as the ""Milan Approach"".
You may also like