Critically Engaging CBT

Book Details
Publisher : Open University Press
Published : 2010
Cover : Paperback
Pages : 224
Category :
Cognitive-Behavioural Therapies
Catalogue No : 29819
ISBN 13 : 9780335238293
ISBN 10 : 0335238297
Also by Richard House
Also by Del Loewenthal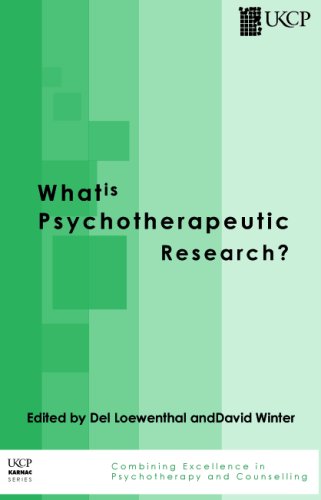 In recent years, Cognitive Behaviour Therapy (CBT) has become an increasingly popular therapy and is now widely recommended by GPs and a range of other health professionals. Part of CBT's appeal lies in the fact that it is time-limited and cheaper than most alternatives. The editors of this book argue that in the rush to embrace CBT there has not been sufficient attention paid to the potential drawbacks of such a therapy. This book redresses the balance by taking a critical look at CBT through the lens of various standard psychotherapy approaches, considering those areas where CBT is appropriate as well as those where it might not be.
Leading figures associated with particular approaches (including Jungian, Systemic, Lacanian and Rogerian practitioners) examine the role of CBT and how it fits within their approach, exploring a synthesis of the two. Responses from three leading international CBT authorities enable readers to engage with both sides of the emerging global debate about CBT, and to consider what CBT therapists and other psychotherapists might learn from one another.
Critically Engaging CBT is key reading for training and practising counsellors and psychotherapists as well as other health professionals who deal with CBT and/or other psychological interventions.
Contributors include: Ann Casement, Windy Dryden, John Heaton, Jeremy Holmes, Richard House, Del Loewenthal, Stacey Millichamp, Ian Parker, Howard A. Paul, Michael Proeve, Antony Ryle, Peter Stratton, and, Keith Tudor.
About the Editor(s)
Del Loewenthal is Professor of Psychotherapy and Counselling, and Director of the Research Centre for Therapeutic Education, at the University of Roehampton where he also convenes Doctoral programmes. He is an analytic psychotherapist, chartered psychologist and photographer. He is founding editor of the European Journal of Psychotherapy and Counselling. He is chair of the Universities Psychotherapy and Counselling Association and former founding chair of the UK Council for Psychotherapy Research committee. He also has a small private practice in Wimbledon and Brighton.
Richard House Ph.D. is Senior Lecturer in Psychotherapy, Counselling and Counselling Psychology at Roehampton University's Research Centre for Therapeutic Education (RCTE), and a trained Steiner Kindergarten and Class Teacher.
You may also like